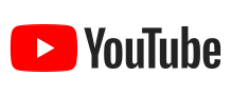 Full Time Job
Music Publishing Partner Technology Manager
YouTube
Job Description
Access to great music is a critical component of the YouTube experience and is the first place many music fans go to discover new music.

The YouTube Music Partner Solutions team works hand in hand with the Music Partnership team to license music rights on the platform through record labels, music publishers and collection societies agreements, with the objective of growing their businesses while also enabling our users to enjoy their content on our platform. If you have a passion to work at the intersection of music and technology please read on.

In this role, you'll have the opportunity to have a direct impact on a business enjoyed by millions of music lovers. You'll be a technologist taking responsibility for the success of YouTube's largest Music partnerships, leading deployments, optimizing implementations, driving new business opportunities, and seeking innovative solutions in the fluid work of digital music to build successful, long-term partnerships.

If you are a creative thinker who thrives in a fast-paced, market-driven environment and wants to take on both technical and business challenges in the same role, we want to talk to you. You'll have the opportunity to lead projects and cross-functional teams and should be a self-motivated individual looking to solidify YouTube's strategic partnerships with the largest traditional Music partners (e.g., pan-territorial music publishers) and the most successful new media partners that have grown large businesses almost exclusively on YouTube.

At YouTube, we believe that everyone deserves to have a voice, and that the world is a better place when we listen, share, and build community through our stories. We work together to give everyone the power to share their story, explore what they love, and connect with one another in the process. Working at the intersection of cutting-edge technology and boundless creativity, we move at the speed of culture with a shared goal to show people the world. We explore new ideas, solve real problems, and have fun - and we do it all together.
Location