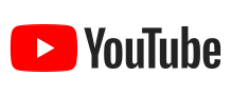 Full Time Job
Mental Health Specialist
YouTube
Job Description
At Google, we don't shy away from big ideas--and that's not just in our products. We aim to foster the healthiest workforce on the planet and our Benefits team is behind the wheel, driving these efforts. From retirement planning to financial literacy courses to healthy living campaigns, our Benefits team runs programs that are designed to keep our global Googlers healthy and happy. With offices across the world, you're able to swiftly maneuver through the complexity of serving different legal and cultural practices, while also finding creative opportunities for giving our Googlers equitable support. You'll build an understanding of what wellness truly means to each Googler, and implement innovative programs as the population of Googlers grows in size and diversity. You are a mission-driven and enthusiastic with creativity to develop and manage benefits programs.

As a Benefits Mental Health Specialist, you will be accountable for mental health program development, implementation, and oversight across YouTube for employees that work in Trust & Safety. You will be willing to do whatever is needed to move an effort forward. You'll enjoy building and facilitating cooperative partnerships among multiple teams to achieve the most effective, efficient program for YouTubers. You will develop, improve, and manage mental health programs.You will be empathic, a good listener, and give direct feedback tailored to individual needs.

Great just isn't good enough for our People Operations team (known elsewhere as ''Human Resources''). We bring the world's most innovative people to Google and provide the programs that help them thrive. Whether recruiting the next Googler, refining our core programs, developing talent, or simply looking for ways to inject some more fun into the lives of our Googlers, we bring a data-driven approach that is reinventing the human resources field. You'll play an essential role advancing a more diverse, accessible, equitable, and inclusive Google through our hiring, promotion, retention, and inclusion practices.
Location