This posting is no longer active and was removed on 02/24/2021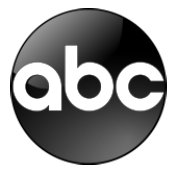 Full Time Job
Assignment Editor
WTVD
Job Description
WTVD, the Disney/ABC owned station in Raleigh/Durham, is seeking an Assignment Editor to join our multiplatform content team. This individual is a critical member of our newsroom and will be responsible for coordinating assignments for news coverage and stories as well as contribute story ideas and content for both digital and broadcast. The successful candidate will have a high degree of ethics, empathy, professionalism, function well under pressure, and have strong multiplatform and multi-tasking skills.

Responsibilities:
• Work closely with News managers and producers on coordination of daily editorial content, including story coverage and development for broadcast and digital
• Play a key role in execution of daily editorial plan, including coordination of story assignments and communicating information to reporters and photographers
• Display high level of ethics, empathy, professionalism and act as primary contact for in-field newsroom staff for assignments and story coverage
• Actively identify and generate original high-impact stories that reflect the diversity of our audience and develop follow-ups through means such as court documents, police scanners, social media, viewer emails and other sources.
• Assists reporters and producers, as needed, in gathering information and developing/following up on stories
• Contribute content to all platforms including creating, writing and publishing stories for both broadcast and digital platforms and producing digital live streams
• Maintain a presence on social media

Basic Qualifications:
• Working knowledge of digital workflow in producing and posting content
• Strong team player who interacts in a positive, ethical, empathetic and productive way with other employees and the general public
• Excellent verbal and written communication skills
• Must have strong work ethic with the ability to work collaboratively in a fast-paced, high-pressure environment
• Excellent multiplatform and multi-tasking skills and able to quickly adapt and make decisions quickly
• Strong logistical skills with the ability to prioritize assignments and meet deadlines
• Flexible and available to work various shifts as needed, including weekends and holidays

Preferred Qualifications:
• Knowledge of Dalet and various newsroom programs
• Previous assignment desk, including coordinating movements of reporters and photographers, and/or digital producer experience is strongly preferred
• Experience producing content across linear and digital platforms

Preferred Education
• Bachelor's Degree in Journalism or related field a plus

This position is with WTVD Television, LLC, which is part of a business segment we call Walt Disney Television.
Location