This posting is no longer active and was removed on 11/24/2020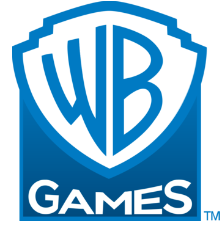 Full Time Job
Senior Software Engineer
WB Games
Knutsford, United Kingdom
11-19-2020
Job Description
Senior Software Engineer (all disciplines)

WB Games is seeking a Senior Software Engineer to join our team. As a Senior Engineer, you'll join a team of people who want to build the best. This is an opportunity to build something truly innovative and ground-breaking. The ideal candidate is hard-working, hands-on, and self-motivated. This individual has a passion for developing software applications using a variety of technologies.

This person will work closely with the project engineering, art, and design to develop high quality game features for a truly unique entertainment experience. They must demonstrate high competency for gameplay and feature development and true passion to entertain.

What part will you play?
• Works closely with engineering leadership to plan and write high quality performant code
• Perform peer code reviews and champion a high standard of code excellence
• Collaborate with design team to build gameplay systems and supporting tools
• Build on the culture of inclusivity and growth through coaching, career management and mentorship of associate and staff engineers
• Assess new market trends, features, technologies and emerging techniques to stay competitive
• Work closely with production to manage development schedules, bug tracking, studio initiatives, and overall team health and morale

What do we need from you?
• Demonstrable programming/software engineering experience in the game industry
• Bachelor's Degree in Computer Science (or a related field) or equivalent work experience
• Solid Understanding of C++ (Templates, OO Design, Exception Handling,
• Multi-Threading, etc.)
• Strong 3d Math (Linear Algebra, Vector/Matrix Math, Quaternions, etc.)
• Extensive knowledge of network architecture for games, extensive knowledge of online gameplay programming
• Experience Developing with the Unreal Engine or Unity 3D
• Strong Problem Solving and Troubleshooting Skills
• Understanding of Engine Performance, Scalability and Maintainability
• Deep love of video games

Bonus:
• Understanding of Unreal Engine 4 Multiplayer and Network Protocols
• Specialization in any of Network, AI, animation, physics, gameplay mechanics, engine development, scripting languages and design tools
• Proficient in Unreal Engine Blueprints
• Knowledge of the iOS & android SDKs, performance tools, and optimization techniques

WB Games wants our workforce to be more representative of all sections of society at all levels in the organisation. We treat all job applications equally, regardless of age, disability, gender identity or gender expression, race, ethnicity, religion or belief, sex, sexual orientation or any other equality characteristic.
Location