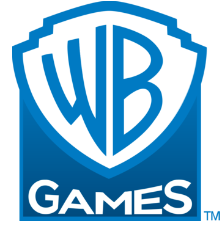 Full Time Job
Senior Designer, Narrative
WB Games
Paid
Full Time
Mid (2-5 years) Experience
Job Description
The Job

Monolith Productions, a division of WB Games Inc. and the developers of Middle Earth: Shadow of War, are looking for an experienced and highly skilled writer to join our Narrative team and contribute to the development of our next project. The ideal candidate has a passion for creating player-driven stories and is a nimble thinker and problem-solver. You have exceptional dialogue writing skills and are able to create iconic characters and emotionally engaging moments while thinking in terms of storytelling systems. You have a deep understanding of storytelling principles and conventions, and are excited to innovate.

The Daily
• Work independently and write a high volume of quality dialogue that is voice-driven, engaging, and tonally consistent with our world.
• Design, write, and implement systemic and scripted dialogue and in-game text throughout the game.
• Collaborate closely with the Lead Narrative Designer and other writers, mission designers, the audio team, and multiple other disciplines to craft dramatically compelling characters and stories.
• Identify problems in procedural narrative systems, propose creative solutions, and work with relevant stakeholders to implement them.
• Remain flexible and be able to positively and creatively adapt when the needs of the game change.
• Integrate feedback from development team members and iterate on material, working collaboratively as a member of a team.
• Act as the primary point of contact for external contract writers, rewriting and polishing dialogue where necessary.

The Essentials
• At least 4-5 years of game writing experience with superior work on dialogue, characters, UI, and in-game text.
• Senior-level game writing experience on a AAA game, working on site with the development team.
• Demonstrated ability to write procedural content.
• Passion for new ways to tell stories and embrace what makes storytelling in games so unique: player choice.
• Bachelor's degree preferred in English or similar major, or equivalent game writing experience.
• A solid understanding of tone, character, and perspective.
• Ability to work collaboratively with a team of writers, but also to advocate for (and speak coherently about) story with the wider team.
• Possess a deep literacy in games, film, literature, and television, and a love of mythology and science fiction.
• Strong skills and passion for character creation and world-building.
• In-depth knowledge of industry trends in interactive storytelling.
• Narrative design experience, especially with procedural narrative.
• Experience working with actors and voice directors.
• Published works of fiction, produced screenplays, stage plays, comics, or short films.
• Writing samples leaning towards those that have been produced, but primarily we'd like to see your best work. This should include two or three scenes, examples of procedural writing, and some prose, whether that's fiction, appendices, or tutorials.

The Warner Bros. Entertainment Group of Companies is an equal opportunity employer and considers all candidates for employment regardless of race, color, religion, sex, national origin, citizenship, age, disability, marital status, military or veteran's status (including protected veterans, as may be required by federal law), sexual orientation or any other category protected by law.
Location