This posting is no longer active and was removed on 02/24/2021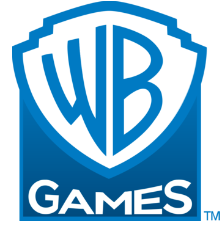 Full Time Job
Junior Audio Programmer
WB Games
Manchester, United Kingdom
01-11-2021
Job Description
The Engine Programming Team at Tt Games Studios, a division of WB Games Inc. works alongside the game teams to create and maintain the tools required to construct our games.
Upon joining, you will be assigned to the lead audio programmer on this team who will act as a mentor, guiding you through our code base and getting you up to speed as quickly as possible.
On a daily basis, you may be expected to:
• Work with audio designers to engineer reusable modular audio systems that they can use to create superior audio content for the game.
• Work with game programmers to integrate reusable audio systems into game-specific ones.
• Alter and enhance third-party tools to better suit the needs of the audio designers.
• Write and maintain GUI for the audio systems.
• Use C++/C# and the editor to achieve the above.
• Help our games achieve audio brilliance!

The ideal candidate will have:
• Demonstrably strong talent for programming audio and related solutions, with a clear understanding of what makes games sound good.
• Passion for working closely with world-class sound designers, supporting their developing day-to-day needs for audio technology and associated tools.
• A highly self-motivated team player with the ability to dive in, understand code, and learn quickly.
• Fluent in C++/C# with strong debugging and documentation skills.
• Strong 3D maths and DSP skills.
• Strong runtime and process optimisation skills.
• Unreal and Wwise experience.
• A good degree or post-graduate qualification, or relevant experience, in Computer Science or a related subject.

Please include links to any relevant previous work with your application.
Location