This posting is no longer active and was removed on 11/30/2020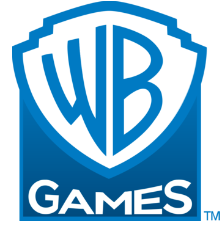 Full Time Job
Associate Producer
WB Games
Job Description
The Job

Monolith Productions, a division of WB Games Inc. is seeking an Associate Producer to support our team. The Associate Producer will work closely with the team to facilitate development and communication. Typical tasks include: leading a small strike team, communicating issues and feedback, scheduling and tracking assets and tasks to meet deadlines, reporting status, identifying and reporting risks and assisting in ensuring adherence to schedules.

The Daily
• Create and maintain feasible schedules to ensure on-time product delivery to internal and external clients.
• Attend reviews, record and distribute notes to stakeholders, and track follow-up tasks.
• Drive assets through their entire pipeline; ensuring teams are both getting what they need upstream and delivering appropriate content downstream.
• Work with technical leadership to understand and meet technical considerations.
• Update and maintain documentation for scope, processes and toolsets.
• Checking up on the status for the current milestone goals. (both directly and through Jira)
• Unblocking team members when they hit a roadblock for their current task.
• Collaborate across disciplines to align milestone priorities and solve dependencies.
• Enable internal team communication through regular standups and weekly content reviews to confirm tasks are on track and any dependencies will be solved.
• Communicate adjustments to planned outcomes, highlighting ramifications related to dependencies across the project.
• Provide clear tasks and timelines for all team members and follow up on any questions or concerns.
• Monitor team health and work with leads to maintain good morale and productivity.

The Essentials
• Experience working in production on an internal development team within the videogame industry.
• Passport eligibility preferred.
• Thorough understanding of the game development stages and process.
• Exceptional communication and interpersonal skills.
• Able to communicate effectively across all disciplines (Audio, Writing, Design, Engineering, etc).
• Proficient in MS Office Suite.
• Excellent time management and organizational skills.
• Self-Motivated and willing to take initiative.
• Able to identify problems and solve them with a ''can-do'' attitude.
• Able to balance multiple teams and tasks at a time.
• Thorough working knowledge of Jira.

The Warner Bros. Entertainment Group of Companies is an equal opportunity employer and considers all candidates for employment regardless of race, color, religion, sex, national origin, citizenship, age, disability, marital status, military or veteran's status (including protected veterans, as may be required by federal law), sexual orientation or any other category protected by law.
Location