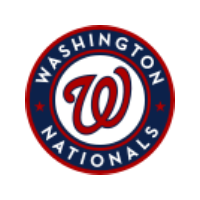 Full Time Job
Assistant Ticket Manager
Washington Nationals
Washington, DC
04-19-2023
Paid

Full Time
Entry (0-2 years) Experience
Job Description
The Assistant Ticket Manager is responsible for all day to day ticket operations functions and the game day supervision of all ticket sellers and interns. Duties include balancing ticket sales, game preparation and management, generating reports, assisting in the management of all Box Offices, and interacting with multiple departments with a strong focus on the Ticket Sales and Services department. The Assistant Ticket Managers are also responsible for managing the ticketing infrastructure that supports all ticketing revenue, including all season, group and single game sales offers. The Assistant Ticket Managers offer direct support to fans for any ticketing and service related issues and are tasked with quickly resolving problems as they arise in accordance with the Nationals core values, policies and procedures. The Assistant Ticket Managers ensure that ticket office policies & procedures are efficiently followed and enforced through proper training, preparation, reporting and leadership. The positions are focused in the areas of Ticket Sales & Service, Integration & Support, Finance, Box Office, Ballpark/Special Events.
The Nationals are a military-friendly organization actively recruiting veterans and spouses.
Essential Duties and Responsibilities:
• Demonstrate a proactive mindset and desire to make the Nationals Ticket Operations Department function efficiently and exceptionally
• Assist with game-time management and year-round coaching of seasonal ticket selling staff.
• Provide exceptional customer service to Nationals Park ticket holders before, during, and after events
• Build and help distribute season, group and individual game ticket offers
• Assist in the creation, implementation and management of online ticketing promotions/initiatives including building of B2B and coupon code offers in tandem with MLB and Tickets.com.
• Manage and track ticket and parking inventory to maximize sales and monitor usage through reporting.
• Collaborate with existing staff in formulating more efficient guidelines to govern interdepartmental policies and procedures.
• Service and interact with customers on a regular basis to help resolve ticketing questions and concerns.
• Utilize CRM to assist Ticket Sales & Service Departments in the sales and fulfillment of season, group, and individual ticket requests.
• Assist in the proofing and creation of all events/pricing/discounts/offers/promotions at Nationals Park within the ticketing system, website, and Ballpark App.
• Interact with other internal departments in the sale and fulfillment of ticket requests; i.e. marketing, promotions, community relations, foundation, etc.
• Collaborate with sponsorship companies and organizations in the printing, distribution and online management of Nationals tickets.
• Generate reports based on promotions, sales, inventory, etc.
• Utilize ticket system to conduct over-the-counter sales and processing will call for walk up patrons.
• Assist in the setup and training of all new users on the ticketing system.
• Maximize usage of all technologies including but not limited to ProVenue, Fortress, CRM, Ballpark App, ISS.
• Work with internal stakeholders and external vendors to test and ensure proper integration of ticketing related systems.
• Assist with fulfillment of internal and external complimentary ticket requests at the direction of department head.
• Perform Admin functions on the ProVenue ticketing platform and assist other users with access, buildout, setup and integration
• Review payment reports with accounting & finance departments.
• Supervise closeout of seasonal ticket selling staff.
• Calculate and reconcile cash and other payment methods and prepare nightly deposits.
• Build relationships both internally and externally to find ways to push the business operations of the department and organization forward.
• Assist as necessary with Spring Training ticketing functions for the Ballpark of the Palm Beaches.
• Prepare, organize and maintain box office and storage areas throughout the season.
• Perform general administrative tasks such as filing, record maintenance, etc.
• Other duties as assigned.
Requirements:
Minimum Education and Experience Requirements
• Bachelor's Degree or equivalent military experience.
• Minimum of 1 year experience in Ticket Operations and box office including transactional and service related functions. Experience working with internal and external stakeholders to fulfill organizational ticketing needs.
• Minimum of 2 years customer service experience.
• Minimum of 1 years' experience with computerized ticketing systems (i.e. Tickets.com, Ticketmaster).
• MOS or Excel certification preferred.
• Prior cash handling experience.
• Supervisory experience preferred.
• ProVenue (Tickets.com) experience is strongly preferred.
Knowledge, Skills, and Abilities necessary to perform essential functions
• Proficient in all Microsoft Office applications with a strong emphasis on functions, formulas and reporting within Microsoft Excel.
• Box office knowledge and experience in high volume/high traffic/in person customer service environment.
• Positive attitude and ability to both collaborate in a team environment or work independently on assigned projects.
• Cognitive thinking and problem solving skills necessary to diagnose, diffuse and resolve issues quickly.
• Proactive in identifying and relaying potential problems and areas of need.
• Must have exceptional oral and written communication skills as well as interpersonal skills.
• Proven record of maintaining high level of technical skills, keeping current with emerging box office trends both technically and interpersonally.
• Experience with and ability to frequently work long & irregular hours including nights, weekends, and holidays.
• Excellent organizational abilities to multi-task, establish priorities, consistently meet deadlines and operate under pressure.
• Attention to detail including excellent time management.
• Uphold Core Values: Excellence, Performance, and Accountability. These core values set the tone in everything we do, help us succeed on and off the field, make a difference in the community and provide the best guest experience in sports. It is important that the person in the position commits themselves to these core values so that we can constantly move forward in the same direction – Together.
Physical/Environmental Requirements
• Office: Working conditions are normal for an office environment. Work may require occasional weekend and/or evening work.
• Job requires employee to function in a high activity and heavily crowded outdoor professional sports venue. May work at heights. Employee will be exposed to inclement weather of varying degrees. While performing the duties of this job, the employee is regularly required to stand for long periods of time, walk long distances, and climb up/down stairs. The employee is required to stoop, kneel, crouch or sit and must lift and/or move up to 45 pounds.
Education
Preferred
• Bachelors or better
Jobcode: Reference SBJ-r1jz1e-18-207-240-77-42 in your application.