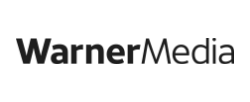 Full Time Job
Executive Assistant / Team Admin
Warner Media
Singapore, Singapore
5 days ago
Job Description
Executive Assistant / Team Admin (Theatrical Marketing)

Provide administration support to Head of Theatrical Marketing & Distribution APAC and general support to APAC Theatrical department. Responsible for calendar management, answering calls, department meetings/conference calls, arranging relevant facilities and catering requirements.Provide support to publicity team on APAC-based events such as international conferences, digital conferences, budget meetings, promotions summits, CineAsia and other events as necessary.

Essential job functions
• Manage Head of Marketing & Distribution large volume email inbox, prioritising for review.
• Coordinate and arrange Head of Marketing & Distribution travel and hotel accommodations.
• Create and maintain schedules, reports and meeting agendas.
• Prepare and monitor expense reports for Head of Marketing & Distribution and other execs as required.
• Create, review and distribute reports, documents and other materials to team.
• Create various format presentations for Head of Marketing & Distribution and APAC Theatrical Marketing team.
• Acts as Studio executive liaison, when WarnerMedia & Warner Bros. Burbank executives travel to the region, arranging all logistics and bookings as required.
• Manage various projects as directed and handle specific assignments across department, workload depending.
• Manage all APAC premiere ticket request allocations across business partners, team members and handle all general ticket inquiries.
• Coordinate with other Warner Bros. divisions and WarnerMedia departments and executive offices in the region as directed.
• Respond to general departmental inquiries.
• Create P.O.s and administer invoices.
• Business system super-user for systems including SAP, Concur, iCampaign, Embershot among others.
Other APAC Marketing & Distribution departmental support to include but not limited to:
• Maintain stationary/office supplies area.
• Coordinate all building facility needs for team.
• Organise Intern Recruitment Day(s).
• Co-ordinate departmental, business partner and cast & crew screenings when required.
• Work with finance to raise POs & pay invoices in a timely manner.
• Send general screening invites and collate RSVPs.
• Support publicity department on various film festivals, tours and special screenings.
• Build relationships with key contacts and business partners at local cinemas, hotels, event venues, restaurants and supply vendors.
• Support the Head of Marketing & Distribution by putting together power point or Keynote presentation for the markets.

Person specification
• Previous marketing assistant experience directly related to the motion picture/publicity industry preferred.
• Experience dealing with multiple international offices, languages and cultures preferred.
• Strong interpersonal skills. Must have the ability to communicate effectively and tactfully with filmmakers, senior executives, colleagues, vendors, clients, talent and other levels of personnel, both oral and written.
• Ability to organize and schedule work effectively.
• Work well under time constraints.
• Ability to handle multiple tasks.
• Experience working in a fast-paced environment.
• Must be experienced in developing relationships.
• Must be a forward-thinker with knowledge of and interest in diverse cultures and languages.
Location