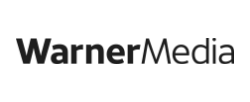 Full Time Job
Director Local Production & Acquisition
Warner Media
London, United Kingdom
02-18-2021
Job Description
The Job
To identify and acquire local productions and acquisitions that meet Warner Media's strategic objective. The Executive will be responsible for all aspects of the process, from sourcing projects, script/project development, contract negotiation, and producer/sales agent liaison. The role will also involve co-ordination with WM legal and business affairs and collaboration with all relevant WM departments – sales, tech-Ops, marketing and publicity to assist in ensuring a films commercial prospects are fully realised.

The Daily
• In collaboration with the SVP Distribution and Local Production, continue to monitor and assess the development and commercial strategy of the LP & acquisitions business.
• Identify scripts/projects/completed films that meet the criteria of the LP and acquisitions strategy.
• Maintain good relationships with British producers, production companies and sales agents and fully understand the dynamics of the UK Film market
• Attend select film markets – Berlin, Cannes, AFM
• Ensure all relevant scripts and projects are fully assessed and provide filmography and comparative data to the green-light committee.
• Work with the green-light committee and local marketing, publicity, and distribution teams to provide creative feedback in casting and script improvements.
• Maintain a good knowledge and understanding of cross-divisional P&L's and negotiate LP & acquisition agreements to optimise Warner Media's profit
• Assist in preparing and submitting P&L's, comparative data, filmographies, and creative packages to local, regional and Burbank management to ensure all projects can be properly reviewed and assessed before final sign-off.
• Be cognizant of local film regulation, tax incentives and other subsidies.
• Once projects are acquired and in collaboration with the marketing lead manage the ongoing relationship with the relevant producer, director, sales agent to ensure all Warner Media's creative input is properly considered.
• Review and comment on ''dailies'' and provide input on all visual and sound elements of the film throughout the editing process (and ''making of'', trailers and other marketing materials)
• Once the film has been released provide local producers and/or directors with box office reports/market environment etc. (reporting, results, market environment, etc)

The Essentials
• Extensive and proven experience working for a UK distributor in local production/film acquisition.
• Ability to build strong relationships.
• Strong negotiation skills
• Project management
• Strong communication skills, written and oral.
• Ability to work in challenging conditions.
Location