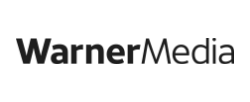 Full Time Job
Casting Contract Coordinator
Warner Media
Job Description
The Job

Warner Bros. Pictures Inc. seeks a Casting Contract Coordinator for the Casting Contract Admin department. The Casting Contract Coordinator responsible for generating, distributing and maintaining deal memos and contracts for performers on motion pictures. Performs necessary payment related support services for various productions.

The Daily
• Prepares, distributes and processes contracts and deal memos on assigned shows for all performers on motion pictures.
• Coordinates and communicates, both verbally and in writing, with various WB personnel and/or production management offices regarding contracts, performer deal memorandums and performer payments, etc.
• Initiates and distributes payroll for loop group performers on assigned post productions.
• Processes and verifies performer related payment documentation, including actor daily time reports, vouchers, post-sync logs, EEO (minority) reports, etc.
• Collects call sheets, production reports, tracks Exhibit G's for continuity, etc.
• Clears performers with Station 12 (SAG) and handles subsequent follow up.
• Prepares Taft-Hartley waivers when necessary and forwards to SAG.
• Provides Business Affairs and legal with billing riders and paid ad information.
• Makes payment arrangements for performers when they return for added scenes, re-shoots and looping.
• Inputs various information into Casting Administration database.
• Files and maintains all documents (contracts, cast sheets, payment requests, etc.).

The Essentials
• High School degree or equivalent required.
• Casting Administration experience strongly preferred.
• Industry experience helpful.
• Proficiency in Microsoft Word, Excel and other Windows programs required.
• ​Understanding of the rules and regulations with regard to the Screen Actors Guild and other guilds and productions in general.
• Must have the ability to communicate effectively and tactfully with managers and other levels of personnel.
• Must have the ability to pay close attention to details, stay organized and work well under time constraints.
Location