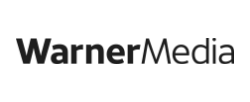 Contract Job
Ad Ops Coordinator, Digital & Commercial
Warner Media
Singapore, Singapore
8 days ago
Job Description
Ad Ops Coordinator, Digital & Commercial (12 months)

This is a fixed term 12-month contract role.

Book, Traffic, & Manage Sales Campaigns 25%
• Receive and processes commercial bookings across digital & linear platforms
• Ensures correct sequencing of copies within key revenue driven campaigns
• Ensure sponsorship orders are checked and processed as per sponsorship workflows
• Troubleshoot and ensure coordination between sales, internal/external stakeholders
• Work closely with presentation scheduling team/manager to resolve linear booking issues

Create Digital Campaigns 25%
• Create Digital Campaigns for Web, App and YouTube in Google Ad Manager
• Assist in the implementation of internal house advertising campaigns
• Work closely with Digital Ad Ops manager to resolve digital campaign booking issues

Manage Digital Campaign Performance 15%
• Distribution of weekly and ad-hoc performance reports
• Monitor and optimize digital campaigns in Google Ad Manager

Copy Checking 10%
• Chase, receive and view all creative submissions/materials upon receipt
• Ensure S&P approvals and technical spec checks performed, assigning in-house ID's
• Troubleshoot Web and App issues and any under/over delivery of campaigns on digital campaigns

Regional & Cross Business Support 15%
• Work with internal stakeholders to advise on supporting cross business priorities
• Review media plans against available inventory, break structures etc, advise on possible changes
• Process regional & local bookings, following the different process required for these priorities
• Help define commercial vs non-commercial workflows where flexibility is required & able to be considered, communicating both the benefit and risk in any recommended approach.

Team Support & Communication 10%
• Assist the commercial operations team more broadly in processing SEA bookings, providing cover within the team when others are on leave/absent.
• Assist the wider Media Planning & Presentation team in case of times of need/low sales volumes
• Ensure solid communications with Digital Ad Ops Manager, Commercial Ops Supervisor and Presentation Scheduling team.
Location