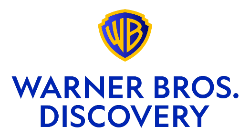 Full Time Job
Senior Programmer, Graphics
Warner Bros. Discovery
Paid

Full Time
Senior (5-10 years) Experience
Job Description
Chaque grande histoire a un nouveau départ, et la vôtre commence ici.

Bienvenue chez Warner Bros. Discovery... l'étoffe dont sont faits les rêves

Qui sommes-nous...

Lorsque nous disons l'étoffe dont sont faits les rêves, nous ne faisons pas seulement référence au monde des sorciers, des dragons et des super-héros, ni même aux merveilles de la planète Terre. Derrière le vaste portefeuille de contenus emblématiques et de marques bien-aimées de WBD, il y a les conteurs qui donnent vie à nos personnages, les créateurs qui les apportent dans vos salons et les rêveurs qui créent la suite...

Dès créatifs formidables aux pionniers technologique, à travers le monde, WBD offre des opportunités de carrière décisif, des avantages soigneusement organisés et les outils pour explorer et devenir le meilleur vous-même. Ici, vous êtes soutenu, ici vous êtes célébré, ici vous pouvez prospérer.

Depuis son lancement en 2010, Warner Bros. Games Montréal compte plus de 300 employés et continue de croître et de recruter des talents supplémentaires. Travaillant avec certaines des plus grandes marques de Warner Bros. Studios, dont DC Entertainment, le studio se consacre au développement de jeux vidéo AAA.

Rejoins l'équipe de Wonder Woman et aide-nous à donner vie à la superhéroïne de cette franchise DC Comics emblématique!

Monolith Productions, le studio AAA primé qui vous a apporté F.E.A.R. et Middle-Earth: Shadow of Mordor, recherche un.e programmeur.euse graphique senior possédant une expertise en techniques d'éclairage!

Dans ce rôle tu travailleras de près avec nos artistes afin de créer un monde magnifiquement éclairé dans le moteur de jeu Firebird, exclusif à Monolith. Viens nous aider à déterminer l'avenir de notre technologie de rendu pour ce jeu et tous les futurs jeux à venir.

Ce rôle est ouvert uniquement aux personnes résidantes et ayant le droit légal de travailler au Canada.

Ce poste peut être à distance, sur place ou hybride depuis le studio WB Games Montréal.

Responsabilités
• Implémenter des techniques d'éclairage avancées dans notre moteur de jeu propriétaire.
• Programmer et déboguer d'autres fonctionnalités graphiques (nuanceurs « shaders » et C++).
• Collaborer avec les artistes sur les principales fonctionnalités graphiques de notre jeu.
• Profiler et optimiser les problèmes liés aux temps de chargement, à la mémoire et à l'utilisation du processeur.

Expérience
• Plus de 6 ans d'expérience professionnelle en C++

Compétences et connaissances
• Solide compréhension des fonctions de distribution de réflectance bidirectionnelle (BRDF) utilisées dans le rendu physique (PBR).
• Expérience avec les solutions d'éclairage globales dynamiques
• Maîtrise des langages de nuancer (shader) et des API graphiques
• Solides compétences en mathématiques 3D
• Expérience avec les API graphiques pour console de jeu
• Compétences avancées en calcul

Points bonis
• Être à jour sur les dernières techniques graphiques via GDC, Siggraph, etc.
• Expérience dans la maintenance d'un produit logiciel ou d'un jeu en direct.

Join the Wonder Woman team and help bring an iconic DC Superhero to life!

Monolith Productions, the award-winning AAA studio who brought you F.E.A.R. and Middle-earth: Shadow of Mordor Productions is currently seeking a Senior Graphics Programmer with expertise in lighting techniques!

Work with our artists to create a beautifully lit world in Monolith's proprietary Firebird engine and help determine the future of our rendering technology for this and all future games to come.

This role is open only to people residing and having the legal right to work in Canada.

This position can be remote from home, on-site or hybrid from the WB Games Montreal studio.

Responsibilities
• Implement advanced lighting techniques within our custom engine.
• Program and debug other graphics features (both shaders and C++).
• Collaborate with artists on major graphical features of our game.
• Profile and optimize problems related to load times, memory, and CPU usage.

Experience
• 6+ years of professional experience in C++.

Skills & Knowledge
• Solid understanding of bidirectional reflectance distribution functions (BRDF) used in physically based rendering (PBR)
• Experience with dynamic global illumination solutions
• Proficiency with shader languages and graphics APIs
• Strong 3D math skills
• Experience with game console graphics APIs
• Advanced calculus skills

Bonus Points
• Up-to-date on latest graphical techniques via GDC, Siggraph, etc.
• Experience helping maintain a live software product or game.

Comment nous faisons avancer les choses...

Ce dernier morceau est probablement le plus important! Chez WBD, nos grands principes sont les valeurs fondamentales par lesquelles nous fonctionnons et sont au cœur de la façon dont nous faisons avancer les choses. Vous pouvez les trouver sur www.wbdcareers.com/principles ainsi que quelques idées de l'équipe sur ce qu'ils signifient et comment ils se présentent dans leur quotidien. Nous espérons qu'ils résonneront avec vous et avons hâte d'en discuter lors de votre entretien.

Les parties juridiques...

Warner Bros. Discovery saisit l'opportunité de constituer une main d'œuvre qui reflète la diversité de notre société et du monde qui nous entoure. Être un employeur offrant l'égalité des chances signifie que nous prenons au sérieux notre responsabilité de considérer les candidats qualifiés sur la base du mérite, sans tenir compte de la race, de la couleur, de la religion, de l'origine nationale, du sexe, de l'orientation sexuelle, de l'identité ou de l'expression de genre, de l'âge, du handicap mental ou physique et des informations génétiques, de l'état civil, de la citoyenneté, du statut militaire, du statut de vétéran protégé ou de toute autre catégorie protégée par la loi.

Si vous êtes un candidat qualifié souffrant d'un handicap et que vous avez besoin d'un aménagement raisonnable pour postuler à ce poste, veuillez nous contacter à l'adresse recruitadmin@warnermedia.com.
Jobcode: Reference SBJ-rn0w43-44-200-117-166-42 in your application.