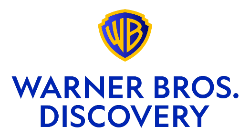 Full Time Job
Manager, Office & Production Services
Warner Bros. Discovery
Paid

Full Time
Mid (2-5 years) Experience
Job Description
Your New Role...
The Manager, Office & Production Services, will be assigned to multiple production- and/or office-based clients. They will serve as the Studio's point person and client liaison in all matters relating to the coordination and support of these clients. They are responsible for the day-to-day operations/logistics, client point of contact, and interfacing with other WBSO departments for both production and non-production buildings on the main lot facility. They also are the decision makers for usage, scheduling of maintenance work and special requests, and ensure safety protocols and security measures are followed when providing access to buildings for clients and WBSO departments as needed. Responsibilities include ensuring the smooth execution of feature, television series and commercial production, special events and all other activity that is undertaken by the clients which utilize the main lot stages, offices, exterior sets, production services departments and other related WBSO production facilities; responding to production and non-production client requests sometimes on an urgent basis; and being on call 24/7 when a building emergency arises, such as leaks, fire/life safety, security and access issues. The OPS Manager, in conjunction with the VP and Exec Directors, provides stage, office and set usage, coordinate moves/adds/changes to the client's orders, maintain/update billing data in Xytech MediaPulse as well as Planon, furnish offices, and manage remodeling/construction projects. The Manager supervises (1) Sr. Clerk including scheduling, work assignments, job oversite and coaching, and indirectly advises the OPS Client Service Center.
Your Role Accountabilities...
25% of Time
• Scheduling and coordinating of daily requirements for assigned production clients. Production requirements include transportation unit parking needs; securing availability of WBSO-provided facilities as requested by clients; technical scouts/surveys for future production; checking and confirming sound stages and exterior set readiness for production's occupancy; oversight of WBSO-supplied personnel and services; responding to inquires/requests from production as needed; interfacing with WBSO Safety, Fire, Studio Protection and other departments to provide clients with proper guidance necessary to ensure compliance with safety measures and other WBSO policies and procedures. Provides after-hours support by responding in a timely manner to client and WBSO requests, including in-person and by phone/email/text.
25% of Time
• Provides full range of property management services in an expeditious, thorough, and professional manner. Works with existing tenants to ensure space is maintained well including carpet, paint, furniture, utilities and cleaning. Has authorization to assign requests to in-house and outsourced vendors with tact and diplomacy, at times independently and on an emergency basis. Coordinates client relocations, space changes and additions including maintaining and updating billing in a timely manner. Recommends capital improvement projects. Provides after-hours support by responding in a timely manner to client and WBSO requests, including in-person and by phone/email/text.
20% of Time
• Tracking and monitoring of all expenditures with WBSO departments and services on behalf of clients. This includes oversight of all costs incurred from Office & Production Services, via daily review and confirmation of each client's work orders in Xytech MediaPulse and Planon. In addition, this position reviews office reservation assignments and confirms coding rent billing in Planon.
10% of Time
• Ensures general upkeep of building maintenance including building walks/inspections before and after client occupancy, responding to building system issues, coordination of trades/vendors and ensuring fire/life/safety systems are compliant and within budgets. Must identify necessary repairs and improvements, select sub-contractors, vendors and materials to be used.Reviews expenses and invoices for services rendered. Monitors the stage interior and exterior perimeters so they are always kept clean and clear and in compliance with WBSO and Burbank city fire-safety codes.
10% of Time
• Supervises (1) Sr. Clerk, including scheduling, work assignments, job oversite, coaching and training. Regularly follows up on projects assigned to clerk and provides feedback and guidance.
10% of Time
• Serves as Project Manager for construction and maintenance work for both offices and stages as needed. Obtains estimates, approves payments, the issuing of purchase orders & work authorizations, schedules work, and obtains appropriate approvals when work exceeds $10,000.
TYPES OF DECISIONS MADE BY THIS POSITION
Protects WBSO relationships with our clients and neighbors through proper coordination of activity.
• During late night or early morning hours, a production may be filming on an exterior set on the main lot and is judged by Burbank PD to be in violation of the noise ordinance.The OPS Manager is required to ensure the production's compliance with the ordinance, or to cease production.
Collaborates frequently with WBSO Studio Protection Group to open buildings, stages and other sensitive and secure areas for various purposes relating to the performances of the job, including giving approval to individuals who will be provided with keys and/or access authorizations.
• Provides access to outside vendors, WBSO trades, Construction and approves when security set watch is required for buildings/areas within confidential departments or high-profile client offices
• Oversees access for Post Production buildings and ensures compliance with MPA security guidelines
Serves as the liaison to high profile producers, talent and/or C-level executives, corporate clients and provides access for their personal moving companies, designers, or other high-profile visitors to offices on lot, working with Security and Labor Relations to ensure WBSO protocols are followed while keeping a high level of discretion.
• A production assigned to this person may hire an outside, unauthorized catering company to provide the cast and crew meals on a production day.The catering company's truck and workers are denied access to the lot because WBSO policy states that productions must use WBSO Catering services.
In the absence of the Vice President or Executive Directors of OPS, the OPS Manager may be required to speak with potential clients and provide them with information regarding the availability and utilization of WBSO facilities and services.
• Provides options to potential clients/tenants for available space and designating client usage.
• Relocates clients as needed to comply with maintenance/fire/construction imperatives
• Responsible to manage projects within budget or escalating as needed in advance of overspend (e.g., building maintenance expenditures of $10,000 or less).
The OPS Manager will generally be the first point of contact for any building (production facility or office) when there is a fire/life/safety emergency or serious property damage.
• Deploys WBSO and outside vendors as needed in emergency situations such as building leaks
• Evacuates buildings for safety concerns working with WBSO, Safety and Fire as needed
Qualifications & Experience...
• Required 3+ years in film or television production, or management of a production or off
[more...]
Jobcode: Reference SBJ-r1jz8y-44-192-92-49-42 in your application.
Salary Details
Salary Range: $10,000 to $0.00 Per Year ($ USD)