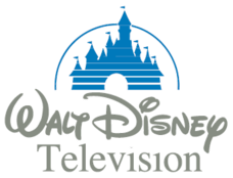 Part Time Job
Testing Monitor
Walt Disney Television
Los Angeles, CA
11-07-2020
Job Description
Testing Monitor - Part Time, Los Angeles (Walt Disney Television)

The part time Lot Monitors will report to the Manager, Testing in support of Walt Disney Television and our COVID-19 testing events. This role will staff the testing locations at the Burbank and Fox Lots (Los Angeles). This position will support productions across ABC Signature, 20th Television, Touchstone TV, FX Networks, Freeform, and Disney Channels. This is a part time hire working M-F either 6am – 11am, or 10am – 2pm shifts. Candidates should be flexible in the hours they work and also be available for occasional weekend needs.

Responsibilities:
• Assist the Manager, Testing/Testing Coordinator with site set-up at Fox Lot and Burbank Lot facilities
• Staff the 'check-in'' tent to register cast and crew who are scheduled to test at that particular lot (Burbank or Fox)
• Responsible for keeping the ''check-in'' area organized and moving efficiently, raising any issues to the appropriate team member
• Direct cast and crew where to go after they check in for periodic or pre-employment testing

Basic Qualifications:
• Ability to adapt to varying work environments, possesses a strong pro-active work ethic and quickly adapt to new responsibilities
• Ability to work well in a team environment
• Effective verbal and written communication skills
• Proven strong organizational skills including logistics, time management and scheduling
• Strong problem solver in a highly fast driven creative environment

This position is with Touchstone Television Productions, LLC, which is part of a business segment we call Walt Disney Television.

Touchstone Television Productions, LLC is an equal opportunity employer. Applicants will receive consideration for employment without regard to race, color, religion, sex, national origin, sexual orientation, gender identity, disability, protected veteran status or any other basis prohibited by federal, state or local law. Disney fosters a business culture where ideas and decisions from all people help us grow, innovate, create the best stories and be relevant in a rapidly changing world.
Location