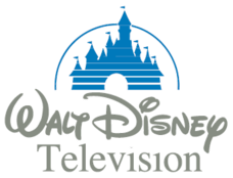 Full Time Job
Coordinator, Operations - Health & Safety
Walt Disney Television
Job Description
Coordinator, Operations - Health & Safety WDT (PH)

Coordinator will support the Communication and Operations of the Health & Safety Manager department for Walt Disney Television (WDT) and our COVID-19 operations and testing. This role will coordinate the centralized communications, technical support systems, software and site access, and operations for the department of Health & Safety Managers (HSM) overseeing our different productions.

This position will support productions across ABC Studios, 20th Century Fox Television, Fox 21, FX Networks, Freeform, and Disney Channels. This is a Project Hire role with benefits.

Responsibilities:
• Assisting communications across-all-studios for HSMs
• Coordinate training and access for software and team sites
• Point person for team website access and team updates
• Maintaining updated department contact lists
• Supporting Operations

Basic Qualifications:

Basic Skills Desired
• Ability to adapt to varying work environments, possesses a strong pro-active work ethic and quickly adapt to new responsibilities
• Ability to work well in a team environment
• Effective verbal and written communication skills
• Proven strong organizational skills including logistics, time management and scheduling
• Strong problem solver in a highly fast driven creative environment

Technical Skills Desired
• Knowledge of safety and health standards and regulations.
• Proficiency with Microsoft Office Software: Word, Excel, PowerPoint, Sharepoint, etc.
• Adapting to latest development of technical skills and industry knowledge

Preferred Qualifications:
• Medic / RN / EMT experience
• Experience working on set with feature or television production

This position is with Touchstone Television Productions, LLC, which is part of a business segment we call Walt Disney Television.

Touchstone Television Productions, LLC is an equal opportunity employer. Applicants will receive consideration for employment without regard to race, color, religion, sex, national origin, sexual orientation, gender identity, disability, protected veteran status or any other basis prohibited by federal, state or local law. Disney fosters a business culture where ideas and decisions from all people help us grow, innovate, create the best stories and be relevant in a rapidly changing world.
Location