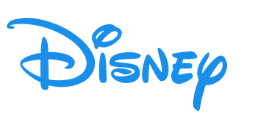 Contract Job
Programming Executive / Assistant
Walt Disney Company Media Networks
Singapore, Singapore
10-26-2020
Job Description
Programming Executive/Assistant (1 Year Contract)
• Coordinate media logistics for Music and Entertainment content
• Work closely with programming head to analyze consumer behavior, cultural variables, market feedbacks and programming trend to curate content scheduling
• Work with producers and marketing team on creative and promotional assets: typography, image design and copywriting, ensure accurate metadata input.
• Create Program Schedule, Playlist, EPGs, Highlights
• Maintain and update scheduling/Programming data and program inventory
• Passion for a wide range of music and entertainment in general is a must
• Experience in music industry is an advantage

Basic Qualifications:
• Knowledge of scheduling systems
• Attention to detail and a high level of accuracy
• Ability to multitask in a fast paced work environment
• Thrives under pressure and enjoys working in a high-intensity environment and able to meet tight deadlines
• Prefer fluent in written, speaking and reading in English and Chinese. (Traditional and Simplified)
• Strong communicator and team player

The Walt Disney Company is an Equal Opportunity Employer. We strive to be a diverse workforce that is representative of our audiences, and where all can thrive and belong. We are committed to building a team that includes and respects a variety of voices, identities, backgrounds, experiences and perspectives.



Additional Information:

This position is with The Walt Disney Company (Southeast Asia) Pte. Limited, which is part of a business segment we call Media Networks.
Location
Company Profile
Walt Disney Company Media Networks
The Walt Disney Company Media Networks segment includes cable and broadcast television networks, television production and distribution operations, publishing, domestic television stations, digital businesses and radio networks and stations.