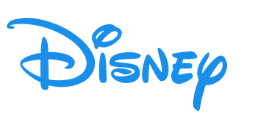 Full Time Job
Executive Assistant, Digital Marketing
Walt Disney Company Media Networks
Paid

Full Time
Senior (5-10 years) Experience
Job Description
Do you have deep experience supporting a very high-level executive? Are you known for keeping your cool under pressure? Can you interact with the most senior levels of management? If you're nodding your head, then a Senior Executive Support Professional position in Disney Media & Entertainment Distribution (DMED) at The Walt Disney Company might be right for you.

The Walt Disney Company's Media & Entertainment Distribution (DMED) is a new, global business segment for The Walt Disney Company with the mission of providing consumers around the world access to the content they want most, on the latest platforms, at a time of rapidly-evolving consumer habits. Combining the Company's direct-to-consumer streaming services - ESPN+, Disney+ and Hulu - alongside Disney's international media businesses, DMED aligns cutting-edge technology with world-class content and beloved brands to expand the Company's global footprint and deliver highly-personalized entertainment experiences to diverse consumers around the world.

This position reports to, and provides executive support for, the SVP, Digital Marketing.

Responsibilities:

You would be responsible for the day-to-day workings of the leader(s) you support. It goes without saying that there will be expense reports, travel planning, hundreds of phone messages and endless calendar jockeying, but this job is very much about people. The relationship you form with the executive(s) you support is absolutely critical, because that's what enables you to become a true partner. In addition to understanding your executive's business -- and business needs -- inside and out, you'll also need deep knowledge of the leadership and workings of (name segment, like ESPN) and of related departments across the Disney enterprise. As the ''face'' of your executive(s) within The Walt Disney Company, your professionalism, loyalty and attitude are a reflection of the office, and as such, are a key component to its success. Every day as an Executive Support Professional is different! On any given day you might:
• Manages schedule, calendar and meetings for the VP of Marketing and the department as needed
• Create a multi-city travel itinerary, taking into account time zones, weather delays, traffic and fatigue levels;
• Interface directly with other senior executives and their support teams – your ability to work well with people on all levels is a very important part of your job;
• Review your leader's schedule to build-in time for things like thinking and traveling to their next meeting;
• Understand the day's priorities so you can be strategic about how you direct phone calls;
• Schedule conference rooms, meetings and video chats;
• Be ready to throw the entire schedule out the door when an emergency comes up, then pick it up again when the dust settles;
• Handle extremely confidential, sensitive information, remembering that Disney is a publicly traded company;
• Occasionally creates PowerPoint presentations and other presentations using MS Office Suite;
• Assist with on-boarding new employees – you'll be the ''friendly face'' that newbies count on to answer all their questions, including some who are extremely senior in the organization;
• Mentor and train other support professionals in hard skills like computer programs, and soft skills like teamwork;
• Plan large off-sites and team-building activities;
• Enjoy some of the Disney benefits, including discounts and free entrance to our Parks worldwide!

Basic Qualifications:
• At least 5 years' experience supporting a Vice President and/or equivalent experience;
• Excellent computer proficiency – Mac & Windows: Microsoft Word, Excel, PowerPoint
• Excellent and professional phone skills
• Demonstrated ability to prioritize, meet deadlines, make decisions and change course of action quickly
• Extremely comfortable working in fast-paced environments
• Detail oriented with the ability to maintain professionalism under pressure
• Ability to anticipate needs, be proactive, resourceful and flexible
• Ability to simultaneously handle individual tasks while maintaining perspective on the bigger picture
• Strong people skills, including the ability to work effectively with other executives, assistants, and staff at all levels
• Exceptional organizational and follow-thru skills with the ability to work on many projects simultaneously
• Effective communicator, both verbally and written
• Proactive in thinking of ways to improve productivity and efficiency
• Ability to be flexible with work schedule. Some overtime required

Preferred Qualifications:
• SAP experience
• Entertainment Industry experience
• Previous Executive support experience in a digital environment
• Experience working with International territories and time zones preferred

Required Education
• Bachelor's Degree in Communications, English, Business Administration or Equivalent experience

This position is with Disney DTC LLC, which is part of a business segment we call Media Networks.
Location
Company Profile
Walt Disney Company Media Networks
The Walt Disney Company Media Networks segment includes cable and broadcast television networks, television production and distribution operations, publishing, domestic television stations, digital businesses and radio networks and stations.