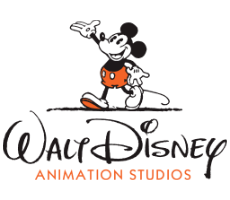 Full Time Job
Story Artist
Walt Disney Animation Studios
Job Description
We at Walt Disney Animation Studios value the power of a well-woven story and strive to push the limits of animation with every film we make. And we want you to join our legacy!

We're currently looking for passionate Story Artists to bring your unique voice to our filmmaking, help us impact audiences worldwide, and personally elevate our emotional storytelling to new and entertaining heights.

What We Want From You!
• To inspire and support your fellow artists
• To inclusively contribute to the creative explorations and discussions in our story rooms
• To flexibly collaborate across a variety of projects spanning features, shorts, Parks & Resorts, and Disney+ content

Responsibilities:
• Brainstorm ideas to develop visual sequences
• Collaborate alongside our films' Directors, Heads of Story, and cross-departmental artists
• Further the structure and theme of a film
• Add emotion and humor to the story's needs
• Maximize entertainment value

To apply, you must upload a portfolio and a resume consisting of continuity sequences of your storyboard work.

Portfolios must be formatted as any of the following:
• a multipage PDF file, with each board as its own page so we can click through your sequences board by board (you can upload via a GoogleDrive link)
• Website with sequences in slideshow format
• video-sharing link (Youtube/Vimeo)

Requirements:
• Strong drawing skills, ability to work digitally preferred
• Ability to create emotion, humor, appeal, and action through continuity boards; emphasis in uniquely subtle, dramatic acting preferred
• Understanding of cinematic staging and cutting
• Ability to work collaboratively
• Professional experience on multiple Feature Films, Television Series, Comics, or Games as a Story Artist
• Bachelors degree or equivalent experience

The Walt Disney Company is an Equal Opportunity Employer.
Location
Company Profile
Walt Disney Animation Studios
Combining masterful artistry and storytelling with groundbreaking technology, Walt Disney Animation Studios is a filmmaker-driven animation studio responsible for creating some of the most beloved films ever made.