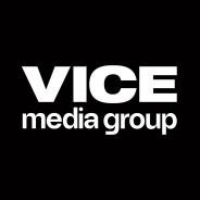 Contract Job
Post Production Supervisor
Vice Media Group
Job Description
Post Production Supervisor - Freelance

VICE Media Group's portfolio includes Refinery29, the leading global media and entertainment company focused on women; PULSE Films, a London-based next-generation production studio with outposts in Los Angeles, New York, Paris and Berlin; i-D, a global digital and bimonthly magazine defining fashion and contemporary culture; and Garage, a digital platform and biannual publication converging the worlds of art and design

VICE x Team

The role of the post production team is to support the production of news and documentary series including our flagship series Vice (Showtime) and Vice News Tonight, and other programs for broadcast on Vice's own channel, Vice on TV, or distributed internationally for Vice World News. The team is responsible for providing and managing all post production resources - including editors, assistant editors, archival, color and mix - for the successful delivery of broadcast and digital content on time and to the required specifications. We work in a fast paced environment and value excellent organizational skills, as well as the ability to adapt to the challenges of changing circumstances. We are a passionate team which strives to foster an environment that values creativity and collaborative working.

The Scope of Assignment x You

The freelance Post Production Supervisor role is required to work in conjunction with the Senior Post Supervisors with the key responsibilities being to manage and schedule editors and assistant editors on a day-to-day basis, as well as work with the ingest, graphics and archival team leads to assign appropriate resources. This involves directing and managing the team to build and maintain edit schedules and ensure projects are on track for daily delivery and are up to network standards. In addition, you will be required to review planning calendars with production teams to prioritize post-production needs, and maintain open communication with remote teams as needed. Key will be managing and supervising a workflow using Adobe Premiere, ensuring that each production stage is completed successfully. It may also be necessary to identify and hire freelance team members as needed.

Qualifications

You have these:
• Proven track record leading a post production team
• Experience with broadcast television deliverables
• Fluency in Adobe video production workflows
• Experience managing editors and providing technical support
• Experience with edit workflows under tight deadlines
• Established communication and organizational skills

We'd love if you also had these:
• Ability to solve problems quickly and think strategically
• Established connections with freelance talent
• Experience working within a union or Cast & Crew environment

We want to find people who believe in our goals and feel inspired enough to grow while they're here to fill the role, rather than someone who checks the boxes but isn't invested. We encourage you to apply and show us what you've got.

Working at VICE

VICE prioritizes the ideas and people that other media companies miss. We believe that innovation is a direct result of diverse, inclusive cultures so we don't just ''tolerate'' differences, we celebrate it and see it as essential to our staff, culture, and business.To learn more read the VICE Guide to VICE

If the job should transition to a full-time employment opportunity, VICE offers comprehensive benefits including but not limited to trans-inclusive benefits, fertility benefits, and tuition reimbursement. We also have dog-friendly days, bagel Fridays, and the occasional drag show in our conveniently located Williamsburg office. Day-to-day you can enjoy a rooftop garden full of edible produce (in the summer), beer, snacks and the opportunity to make the work of a lifetime if you're into that sort of thing, which we hope you are.
Location
Company Profile
Vice Media Group
VICE Media Group is the world's largest independent youth media company. Launched in 1994,VICE has offices in 35 cities across the globe with a focus on five key businesses: VICE.com, an award-winning international network of digital content; VICE STUDIOS, a feature film and television production studio; VICE TV, an Emmy-winning international television network; a Peabody award-winning NEWS division with the most Emmy-awarded nightly news broadcast; and VIRTUE, a global, full-service creative agency with 25 offices around the world.