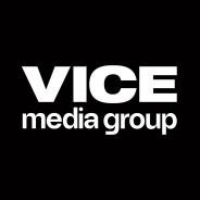 Full Time Job
Group Account Director
Vice Media Group
Paid

Full Time
Executive (10+ years) Experience
Job Description
***PLEASE NOTE: This posting is to continue to build a pipeline for future roles on our team ***

JOB TITLE

Group Account Director, Client Services (Virtue)

Virtue is seeking a Group Account Director to join our client services team and push forward the boundaries of marketing. Virtue is a Creative Agency born out of VICE. At Virtue, we collaborate with the biggest brands, the brightest minds, and the most inspirational thought leaders in the world.

As Group Account Director you will be responsible for a portfolio of key businesses. You are a trusted advisor, your focus is on strategic development and ensuring that Virtue's services are pivotal to improving business results. You are responsible for long-term planning, strategic consulting and overall account growth. You set the direction of your portfolio and create conditions for our teams to be successful. Additional responsibilities include team leadership, management and oversight. You are working to deliver world class marketing programs in service of our client's and partners all while driving forward the success of virtue.

ROLES + RESPONSIBILITIES
• Holds and identifies executive level relationships with each client within their portfolio.
• Drives strategy for their account by developing account plans which includes client's business mission, goals and objectives, organization chart, key stakeholders, influencers and decision makers, integrators, dependencies and barriers.
• Accountable for client satisfaction and financial health of business portfolio.
• Actively engages the Virtue executive team for growth opportunities within their portfolio.
• Responsible for the P&L develops ongoing risk assessment and management plans to protect revenue and growth.
• Oversee and approve all scopes of work and budgets.
• Coach team members on best practices around internal and external communication, oversee team appraisals and monitor career growth paths for the team.
• Provide thought leadership across culture, trends, marketing, media and brand landscapes, positioning Virtue at the forefront of content and digital marketing.
• Architect of internal account operations and process, working with Head of Client Operations to cascade and implement process to Client Service team.
• Central point of contact for executives and management on all client related business.
• Foster internal relationships between Virtue and other VICE companies to encourage work share and optimization of all revenue opportunities for the company.

EXPERIENCE + EDUCATION
• 12+ years of experience in client services, management consulting, publishing or other related fields.
• Passionate leader of integrated business teams that harness brand and customer insight to drive transformational marketing strategies and results.
• Proven track record in building world class brand marketing strategies and propositions, delivering true ROI.
• Proven track record delivering exponential growth within a marketing organization.
• Excellent presentation skills and experience with leading strategy sessions.
• Exceptional analytical/quantitative skills.
• Exceptional presentation, verbal and written skills.
• Strategic thinker who is always solutions orientated.
• A mentor and a motivator – you strike the right balance between getting people to think for themselves, but knowing they are supported during the decision making process.
• Entrepreneurial spirit, you drive excellence by pushing for out of the box thinking. You can spot an opportunity long before the client has.
• Client whisper – clients look to you for guidance and trust your approach.
• You have the ability to drive efficiencies through process improvements/automation.
• Strong interpersonal skills that encourage team cooperation, promote enthusiasm and motivate strategic thinking.
• You lead by example with a strong work ethic and big personality that inspires the best approach to internal and external communication, exemplifies accountability and follow through.
• Calm under pressure but fiery about delivering best in class work.
• Self-motivated, you just get on with it. Driven and able to work independently as well as part of a team in a fast paced environment.
Location
Company Profile
Vice Media Group
VICE Media Group is the world's largest independent youth media company. Launched in 1994,VICE has offices in 35 cities across the globe with a focus on five key businesses: VICE.com, an award-winning international network of digital content; VICE STUDIOS, a feature film and television production studio; VICE TV, an Emmy-winning international television network; a Peabody award-winning NEWS division with the most Emmy-awarded nightly news broadcast; and VIRTUE, a global, full-service creative agency with 25 offices around the world.