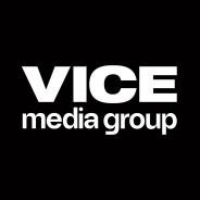 Full Time Job
Director Of Video
Vice Media Group
Singapore, Singapore
03-22-2021
Paid

Full Time
Executive (10+ years) Experience
Job Description
The DIRECTOR, VIDEO is responsible for the video content that comes out of the APAC region - across both digital and News. This is a position for someone who understands the region well, and must strategically work with a team of producers, post-production, and freelancers to decide what content to put out on a monthly basis that best reflects the region, contributes to audience growth and numbers, and stays within budget.

The DIRECTOR, VIDEO reports to the Head of Content. This is a position that must be plugged in to what is happening across the region - to be able to make informed decisions on News and content we need to be covering across APAC. They must be able to move quickly on short-form News content, but also have a handle on long-form documentary-style storytelling that VICE is known for. The skillset must encapsulate different forms of non-fiction storytelling including an understanding of vertical video.

Responsibilities & Requirements
• An understanding and enthusiasm for the VICE style of journalism and storytelling.
• Works closely with Head of Content, EIC, Audience Growth to strategize, oversee and execute video content across Asia.
• Lead a team of producers that generate multi-platform content - both across Digital and News - both short-form and long-form.
• Must deliver a minimum of 90 minutes of content for VWN per month - through the internal team of producers + freelancers.
• Must deliver a slate of digital content as decided between them, the supervising producer and Head of Content on a quarterly basis.
• Works closely with global heads of video of both Digital and News to align on a global strategy - and ensure clear communication and workflows with global teams.
• Does regular calls with global News to update on monthly video output for the region.
• Constantly reassess strategy and work on creating the most impact through video content in the region and around the world.
• Oversee creative execution creatively of any greenlit projects.
• Have oversight into topline budgets and schedules of all shoots.
• All final edits to be approved by the Head of Video before going live.
• Ensure high-quality delivery of videos within stipulated time and budgets.
• Helps build a strategy for every video release with the producer and supervises the execution of strategy by audience growth team and producers.
• Building out shows, IP's with the team within the region which could be acquired by commercial/studio as properties to take to market.
• Leveraging relationships across the region to ensure the highest access to interesting stories which can be built out into videos for VICE Asia.
• Finding key VICE voices/talent for the region who could feature as hosts in the content being created by this team.
• Works with the Supervising Producer, APAC to ensure efficient day to day management which includes following production schedules, meeting delivery timelines, and escalating concerns whenever required.
• Works with the Post-production supervisor APAC to ensure meeting edit timelines are aligned and regularly updated.
• Maintain clear lines of communication within all content departments to ensure inter-departmental efficiencies across the region, whilst helping to nurture a collaborative and unified production approach.
• Able to work in a fast-paced News/Digital environment and be able to effectively multi-task.

Requirements
• 12 years + experience.
• Heavy news experiences.
• Experience managing a team of producers from multiple countries.
• Strong knowledge of the APAC region.
Location
Company Profile
Vice Media Group
VICE Media Group is the world's largest independent youth media company. Launched in 1994,VICE has offices in 35 cities across the globe with a focus on five key businesses: VICE.com, an award-winning international network of digital content; VICE STUDIOS, a feature film and television production studio; VICE TV, an Emmy-winning international television network; a Peabody award-winning NEWS division with the most Emmy-awarded nightly news broadcast; and VIRTUE, a global, full-service creative agency with 25 offices around the world.