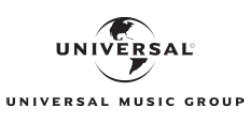 Full Time Job
Learning and Development Business Partner
Universal Music Group
Kings Cross, United Kingdom
01-06-2021
Job Description
As a Learning & Development Business Partner you will support the business in helping to create and deliver effective group and individual learning interventions and programmes. A 'hands-on' influencer, you will have the opportunity to add value across all aspects of L&D in collaboration with the wider HR team. Utilising coaching and consultative approaches, you always try to find the root cause of any development required and deliver excellent initiatives.

As a holistic L&D expert you enjoy embedding yourself into a business, uncovering and diving deep into employee, team and business area challenges, goals, skills and more. Your mindset is solutions-led, and you're committed to keeping open communication across the business, including feeling confident challenging what we are doing and why. This is a visible role that requires a highly proactive approach, requiring a combination of analytical thinking alongside a creative, growth mindset.

Skills & Experience
• Work alongside the L&D team to co-create and deliver L&D strategies and plans
• To effectively own training needs analysis all the way through to evaluation for your business areas
• Enhance succession planning by instigating individual career development programmes
• Be the go-to expert for all things L&D, from individual development plans to delivering workshops and development/training programmes
• Demonstrate knowledge and expertise within diversity, inclusion, belonging and wellness to support development initiatives.
• Work with and through the HR team to effectively collaborate on companywide projects and initiatives
• Constantly review and analyse what you're finding out about the business, both personally and through solid relationships across the functions
• Work closely with the L&D team to manage budgets. Core experience and skills required include, using own initiative to take ownership and work autonomously, proactively seek creative solutions when problem solving, apply critical thinking when making decisions and be able communicate with clarity and real conviction
• Experience in designing, creating content and implementing effective learning solutions for a range of audiences: both groups and individuals
• Is able to deliver and facilitate cross company development sessions
• Have the ability to build and maintain meaningful and trusted relationships with key stakeholders and all employees
• Share knowledge and apply skills, including challenging our processes and ways of working. You're comfortable implementing iterations and seeking feedback quickly, from a variety of sources
• You know how to manage the complexities of dealing with a high volume of tasks with conflicting deadlines

Additional experience could include
• Chartered CIPD qualified or evidence of proactive growth mindset.
• Experienced user of a range of psychometric and other tools e.g. Insights Discovery, MBTI or equivalent etc.
• Experience working in a Media or Music organisation.

The Learning and Development Team
• We are a progressive team who continually seek out innovative and fresh ideas to ensure the work we do is meaningful and positively influences companywide cultural change
• We are passionate about the quality of great conversations and always striving for excellence
• As a team we adopt an agile way of working to adapt to current business needs whilst applying strategic and considered thinking to the work we do. Our team values relationships built on respect, trust and integrity
• We're diverse and inclusive, as humans and in our music taste - we don't judge and expect the same from you

Your Benefits
• Group Personal Pension Scheme (between 3% and 9%)
• Private Medical Insurance
• 25 paid days of annual leave
• Interest Free Season Ticket Loan available
• Holiday Purchase scheme
• Dental and Travel Insurance options
• Cycle to Work Scheme
• Subsidised Gym Membership
• Employee Discounts (Reward Gateway)

Just So You Know…

The company presents this job description as a guide to the major areas and duties for which the jobholder is accountable. However, the business operates in an environment that demands change and the jobholder's specific responsibilities and activities will vary and develop. Therefore, the job description should be seen as indicative and not as a permanent, definitive and exhaustive statement.
Location
Company Profile
Universal Music Group
We are Universal Music Group, the world's leading music company. We are the home for music's greatest artists, innovators and entrepreneurs.