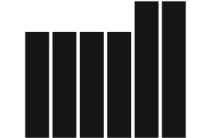 Full Time Job
Senior Artist - Lighting
The Mill
Bengaluru, India
02-05-2021
Job Description
The Mill is a global creative partner for agencies, production companies, and brands, working across all media channels and platforms. 

We are trusted specialists in visual effects, creative technologies, and content production. Our projects include the creation of digital products and virtual experiences, as well as world-class visual effects and video production.

We are a vibrant network of talented artists, producers, directors, and creative technologists from multinational backgrounds. We nurture innovation, flexibility, and diverse ideas across our studios in London, New York, Los Angeles, Chicago, Berlin, and Bangalore. We are all united by one single ambition: To create extraordinary and memorable work that captivates and excites audiences.

We are The Mill. 

We create the extraordinary.

An artist with the ability to produce photo real or stylized output/passes according to the creative need of element. The artist should be able to deliver shots as per the expectations under an intense production environment and to keep a consistent look and quality throughout a sequence.

Qualifications

Essentials:
• Eye for detail/photo-realism and precision with strong problem-solving skills.
• Strong artistic ability with good understanding of lighting and shading to grasp the detail and composition of shot.
• Good know how of VFX comp and CG pipeline/workflow.
• In-depth knowledge of Maya.
• Good knowledge of rendering and shading technique with great Lookdev skills.

Any of the following is a bonus:
• Knowing lighting and Lookdev in Houdini Arnold Mantra.
• Having Texturing capabilities in Substance/Mari
• Python knowledge
• Working with HDRIs, stitching HDRIs, Master shot lighting knowledge and shot calibration.
• Strong understanding of lighting aspects with basic photography background.

Any of the following is a great advantage:
• Excellent in written and verbal communication and should be able to communicate across departments and with the Supervisor.
• Problem solver, enthusiast towards working within the VFX industry.
• Worked on international Feature/Commercials form of VFX projects with proven track record.
• Worked closely with Comp team/Sup's on Lookdev, shading and generating master shots.
• A team player and open to discuss share and propose creative ideas/approaches among teams and leads.
• Should be adaptive and able to mold accordingly to the creative need.
Location