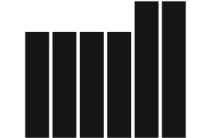 Full Time Job
Senior Artist - Dmp
The Mill
Bengaluru, India
03-18-2021
Job Description
The Mill is a global creative partner for agencies, production companies, and brands, working across all media channels and platforms. 

We are trusted specialists in visual effects, creative technologies, and content production. Our projects include the creation of digital products and virtual experiences, as well as world-class visual effects and video production.

We are a vibrant network of talented artists, producers, directors, and creative technologists from multinational backgrounds. We nurture innovation, flexibility, and diverse ideas across our studios in London, New York, Los Angeles, Chicago, Berlin, and Bangalore. We are all united by one single ambition: To create extraordinary and memorable work that captivates and excites audiences.

We are The Mill. 

We create the extraordinary.

As Digital Matte Painter you will be responsible for creating matte paintings, set extensions or concepts, which are either standalone or integrated into both photo-real and stylised live-action environments.

Qualifications

Essentials
• Should be able to shoulder the responsibility of the entire show.
• Effective communication and interaction with teams like 3D, lighting, comp, roto, and paint.
• The ability to lay down a plan of action and execute it with perfection within deadlines.
• Good knowledge and expertise of 3D process is necessary.
• Should mentor the juniors in the team.
• Candidates should possess a BFA or equivalent art degree.
• Strong image manipulation and other related skills.
• Strong artistic skills, like perspective, lighting, and coloring.
• Strong visualization skills, with the ability to create quick alternatives/options to get concept/thoughts across.
• Projection and camera tracking skills in 3D software (Maya) or Nuke.

Any of the following skills is a bonus:
• Previous experiences in international Advertising business.
• Expertise in 3D skill sets like Modeling, sculpting, texturing.
• Knowledge or expertise in compositing in Nuke.
• Extra exposure in storyboarding or classical animation.
Location