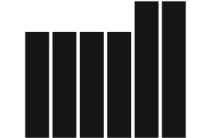 Full Time Job
Mid Line Producer
The Mill
Bengaluru, India
01-22-2021
Job Description
The Mill is a global creative partner for agencies, production companies and brands, working across all media channels and platforms.

We are trusted specialists in visual effects, creative technologies and content production Our projects include the creation of digital products and virtual experiences, as well as world class visual effects and video production.

We are a vibrant network of talented artists, producers, directors and creative technologists from multinational backgrounds. We nurture innovation, flexibility and diverse ideas across our studios in London, New York, Los Angeles, Chicago, Berlin and Bangalore. We are all united by one single ambition: To create extraordinary and memorable work that captivates and excites audiences.

We are The Mill.

We create the extraordinary.

We are currently looking for a talented and enthusiastic Producer to join the Production team in Bangalore. The role will give the right candidate experience working on high profile advertising projects for International markets. 

Primary Responsibilities
• Producing the show that come from the home site with leads, Sups and artists involved.
• Manage schedules and tracks regular progress through the departments involved making sure meet internal and external targets.
• Anticipate deadline challenges and discuss those with creative department heads and managers and takes down advices accordingly to implement.
• Make sure the show runs within the budget and publish reports to Producers.
• Maintaining all the data related to the man-days budgeted vs actuals and any other details related to artist man-days with respect to the project execution.
• Should be able to work in the multiple time zone as per the business need.
• Manages and runs reviews/dailies/calls of assigned shows and relays back minutes/notes/briefs to all and tracks them back.
• A good team player, proactive and solution-oriented person should be able to maintain teams and keep work culture positive and professional at work.

Qualifications

Key Skills
• Exposed to MS Office (especially good in excel and MS project for scheduling part)
• Exposed to shot production tool (like or similar to Shotgun, etc.)
• Must have thorough VFX Pipeline knowledge.
• Should possess good understanding of inter departmental workflow in VFX pipeline.
• Proficient in both communications written and verbal with negotiating skills.
• Should be able to asses and evaluate requirements through questioning skills.
• Excellent interpersonal skills to be able to communicate positively and work effectively among teams across sites.
• Proven track records at post facility as mid/similar level of production management roles managing shows at international level (cross sites)

Any of the following is a great advantage
• A prior artists/education background in same field would be ideal.
• Experience producing commercials.
Location