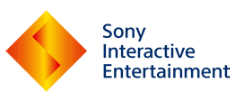 Full Time Job
Senior Dialogue Coordinator
Sony Interactive Entertainment
Los Angeles, CA
03-04-2021
Paid

Full Time
Senior (5-10 years) Experience
Job Description
Senior Dialogue Coordinator

This position can be based in Los Angeles or San Mateo/Bay Area

You are:

A passionate, creative and experienced dialogue designer who has a proven track record of crafting high-quality dialogue for video games, film or television. You are interested in delivering outstanding dialogue soundscapes for major AAA projects alongside our development partners at studios such as Naughty Dog, Sony Santa Monica, Guerrilla Games, Insomniac Games, Sucker Punch Productions and more…

As it turns out:

We are looking for a Senior Dialogue Coordinator to join our award-winning team to craft high quality audio content for 1st and 2nd party development projects. As part of our team, you will get to work with some of the most quality-driven developers in the industry and on some of the most exciting, immersive narrative AAA games for PlayStation.

Responsibilities:

Coordination & Teamwork: Work closely and collaborate with Dialogue Supervisors, development partners and internal teams to support the needs of the project. This includes participating in the creation of workflows and schedules for dialogue assets on all phases of production, post-production, implementation and localization. Frequently partake in coordinating voice over, ADR sessions and performance capture shoots. You will assist in building a supportive and inclusive team environment while continually forming positive relationships with our vendors and development and internal studio partners.

Technical Proficiency & Creative Skills: You are encouraged to share technical knowledge and innovative ways to create and raise our standards of game audio and post-production within our team. An in-depth understanding and knowledge of dialogue recording, editing and mastering while executing those skills on multiple projects. You will be challenged with constantly changing technology and creative processes where you will need to bring unique problem-solving skills.

Implementation: You should have a deep understanding and practice of integrating dialogue into games and work to enhance those systems, while continuing to push the boundaries on quality and efficiency.

Communication Skills: Being a team player that has excellent communication skills as you will interact and connect with internal partners throughout the PlayStation family, along with A-listed talent, development partners and outsource teams. The opportunity to eventually lead junior and intermediate team members in providing tasks and mentorship in workflow and pipelines. You will work with the Manager of Dialogue, Dialogue Supervisors and development partners to continually raise the bar of the dialogue quality and processes for our PlayStation Studio titles.

Qualifications:
• Minimum 5 years of experience, or;
• Minimum of 3 shipped AAA titles or film, television projects in a Lead role.
• Proven record of professionally written and verbal communication skills
• Proven leadership and teamwork skills and capabilities.
• Ability to work under pressure and tight deadlines while maintaining professional respect and courtesy to developers and team members.
• Proficient in all phases of dialogue production and post-production, preferably with interactive audio.
• Experienced with professional audio tools such as (but not limited to) ProTools, SoundForge, Adobe Audition, Reaper, Waves Plugins, iZotope RX, etc.
• Knowledge of signal processing devices such as compressors, limiters, equalizers, etc.
• Proven and demonstrable qualifications in dialogue editorial and mixing for pre-rendered linear cinematics of varying complexity and content styles.
• Familiarity with implementing game dialogue or audio using tools proprietary tools or known ones such as, Wwise, Fmod, Maya, Unreal, Unity, etc.
• Mixing in multiple formats such as 5.1, quad, etc.
• Experience with Microsoft Excel and database management.
• Relevant accredited education in the field of audio sound design television broadcasting game design.
Location
Company Profile
Sony Interactive Entertainment
Recognized as a global leader in interactive and digital entertainment, Sony Interactive Entertainment (SIE) is responsible for the PlayStation® brand and family of products and services.