Full Time Job
3D Software Developer
SideFX
Job Description
Position Overview
SideFX is seeking an exceptional software developer with a passion for graphics to join its Toronto-based R&D team.
As a member of the SideFX Research and Development group, you would be working with the some of brightest minds in the CG industry. Our R&D team has received many prestigious industry awards, including four Technical Achievement Awards from the Academy of Motion Picture Arts and Sciences, an Academy Award of Merit (Oscar®), a Technology and Engineering Emmy® Award from NATAS, and four back-to-back Editor's Choice Innovation Awards from CG World Magazine. Movies using our toolset have received the Oscar® for Best Visual Effects every year in the past two decades. We share a passion for innovation in computer graphics and a drive for excellence in procedural animation. Providing digital artists with the most advanced tools for their craft is, and has always been, our single focus.
Whether you are research-oriented or development-oriented, we have a great number of exciting projects to choose from. You will have ample opportunity to grow professionally and make significant contributions to the success of our products. You will be constantly in touch with our users in the entertainment industry and with our colleagues. You will be right at the heart of a constantly evolving synergy between technology and art.
What you will be working on
• Designing, developing and optimizing features of the Company's 2D and 3D software products, including the Houdini Engine plug-ins, using the C++ programming language and other languages as required, such as Python and VEX.
• Ensuring a high level of quality and performance in the code architecture and features.
• Debugging and fixing product deficiencies (bugs).
• Supporting multiple hardware platforms, as assigned.
• Working on special projects and other strategic and technical opportunities as may be assigned.
• Maintaining up to date knowledge on techniques and current practices in the area of software development, computer science, computer graphics, networking, visual effects and games.
• Independently researching and prototyping ideas to push the company's procedural technology forward.
• Assisting, as required, in product support or product sales and marketing activities as beneficial to the company and the user community.
• Other duties as assigned.
What you need to be successful
• Computer Science degree or equivalent industry experience, with a record of academic and professional excellence
• Ability to learn independently, think fast, and use solid judgement
• Strong knowledge of C++ programming
• Extensive 3D graphics knowledge, including OpenGL programming
• Ability to draw from varied technologies and innovate at a fast rate
• Excellent problem solving skills
• Ability to work well independently and in a nimble team environment
• Excellent verbal and written communication
• Other duties as assigned
Not required but great to have
• Experience in the film or game industry
• Relevant contribution to large scale software architecture and development
• Multi-threaded, multi-platform development and optimization
• User interface design (workflow, look, and feel)
• Experience with lighting and rendering software
• Proficient in Python/HOM, OpenCL, CUDA, GLSL
• Working knowledge of OS X programming
• Familiarity with Houdini or related software
Sample R&D Projects
• Physical simulation (rigid and soft bodies, cloth, fluids, hair, fur, and more)
• Particle dynamics
• Modeling, lighting and rendering of volumes and surfaces
• Performance optimization
• Large dataset management
• 3D and 2D user interface design
• Character rigging and animation
• Advanced crowd simulation
• Game engine exploration
• Houdini Digital Asset (HDA) architecture
• Parallel language and compiler design
• Distributed computing
• Computational geometry
• Systems architecture
Not the right role for you at this time? Take a look at all of our job postings on our Careers page or join our SideFX Talent Community for future career opportunities!
Location
Our transit-friendly head office location, directly adjacent to Union Station in the heart of downtown Toronto, is open-concept with a relaxed style that includes, casual dress, and wraparound views from the 14th floor.
SideFX is committed to inclusion and diversity. We encourage all qualified applicants to apply. Please advise if you require accommodation and it will be provided.
Jobcode: Reference SBJ-gk7474-18-206-194-21-42 in your application.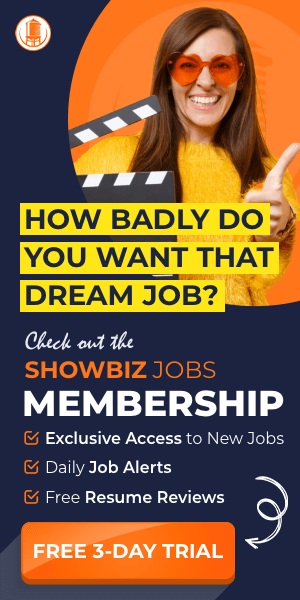 Find More Jobs Like This
Location
Company Profile
SideFX
Company Profile

For over thirty years, SideFX has been providing artists with procedural 3D animation and visual effects tools designed to create the highest-quality cinematic results. We are passionate about what our customers do because our roots are in production, both as artists and as pioneering technical innovators.

SideFX has been recognized by the Academy of Motion Pictures, Arts and Science multiple times - including with an Oscar® - for the development of our Houdini software, and its breakthrough procedural-based technology. Houdini is used by the world's top film, TV, and game studios to create blockbuster movies like Spider-Man, The Lion King and Godzilla vs. Kong, TV shows like The Crown, Game of Thrones and S.W.A.T., and video games like Ghost Recon, Far Cry and Age of Empires. Our customers include Disney Feature Animation, Pixar, Sony Pictures Imageworks, Weta Digital, Electronic Arts, Microsoft Game Studios, and many more.

What We Value Most:
• Decency: We treat everyone with honesty, kindness and empathy. We give generously of our time and knowledge
• Relationships: We build collaborative bonds-with our co-workers and clients-based on trust and respect. Our diverse team gives us broader perspectives
• Dedication: We take pride and ownership in our work, always trying to do our best. We are devoted to the well-being and success of each other and our clients
• Excellence: We continually improve ourselves, our work and our company, striving towards excellence in all that we do
Our employees receive:
• Hybrid Work option - A great office in Downtown Toronto (right across from Union Station) with the flexibility for most roles to work from home. You can help us test out our Hybrid Pilot Project
• Generous paid time off, including vacation and floater days to relax and re-energize (starting at 4 weeks)
• Year-End Company Shutdown and Long Weekend Early departures to add to the excitement
• Health insurance coverage (including a Health Service Spending Account for Canadian employees), for you and your dependents
• Employee Assistance Program (EAP); because sometimes we need a bit of extra support
• Retirement Plan with company matched contributions
• Comprehensive Long Service Award program, providing both a monetary reward and additional days off
• A highly competitive bonus structure
• A generous sick time entitlement to care for yourself and your loved ones

Why join SideFX?
• Because you want to be part of a unique experience and winning team that has won an Oscar and an Emmy (Cool, right?)
• Because you want to be part of an industry-leading company that is constantly mindfully growing
• Because you want to work with some of the most talented people in the industry on a ground-breaking product
• Because you want to work with people from all around the world
• Because you want to be part of an exciting and fun industry
• Because you want to join and add to a positive, supportive and respected company culture
• Because you want your job to be GREAT!