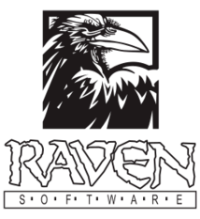 Full Time Job
Lead Weapons Artist
Raven Software
Job Description
Why Raven?

Here at Raven, we pride ourselves on our unique vision for the industry that continues to inspire us after more than 30 years. We developed a team that cares about one another, our games, and our players. We treat each other with respect. We bring no egos. We focus on what is best for the game. We hire stunning peers. We own our mistakes. As we enter the next exciting chapter of our story, we are looking for people to grow with us. If you want to work with a world-class team, on exciting new projects, then apply today! We look forward to hearing from you.

Your Mission

Your mission is to inspire, mentor, and lead a team of high-caliber artists in crafting authentic weapons that will be enjoyed by millions of gamers across the globe. You will be a trusted gatekeeper for performance, efficiency, and quality. You will provide your team with guidance, goals, opportunities, and resources.
Our Lead Artists are role-models that not only manage the team through challenge and change, but they also build up individuals into highly engaged, efficient, and effective teammates. Above all, we are looking for an innovative and dedicated leader to help tell our story.

You Will…
• Share your passion and knowledge of authentic weapon aesthetics, designs, and history.
• Collaborate with Art Directors, Producers, Animators, and Tech Artists to deliver distinctive weapons that drive world-class player experiences.
• Research subject matter relating to objectives to ensure an authentic experience.
• Be a proactive self-starter that can independently execute high-level direction.
• Be a trusted gatekeeper for performance, efficiency, and quality.
• Define team goals, action plans, and schedules for the project.
• Provide your team with consistent guidance, goals, opportunities, and resources.
• Lead, task, mentor and conduct one-to-one meetings with your Weapon Artists.
• Empower artists to thrive on open and welcome constructive criticism.
• Champion best practices and advocate towards streamlining tools and processes.
• Interface with other teams to ensure art requirements and plans are understood.
• Contribute creative and original ideas towards all aspects of game production and development.

You Bring…

Minimum Requirements:
• 8+ total years in the games industry working in an art capacity, with at least 3 shipped title in the AAA console / PC space.
• 2+ years and at least 1 shipped title as a Lead Weapons Artist.
• Ability to lead by example echoed through a professional and egoless personality.
• Strong understanding of creating weapon art assets in multiple major 3D and 2D packages (3DS Max or Maya and Photoshop or Substance) for console hardware (Xbox, PS, PC).
• Excellent understanding of Physically Based Rendering systems and techniques.
• Possesses in-depth understanding of game engines, pipelines, and processes.
• Comprehensive knowledge of weapon designs; including form, shape, structure, functionality, and purpose.
• Rock-solid communication and problem-solving skills.
• Proven ability to thrive in a challenging and often ambiguous environment.
• Strong understanding of game art with ability to clearly discuss modern trends.
• Inspiring portfolio demonstrating focus and commitment to realistic weapons and current gen 2D/3D asset creation; ideally demonstrating hard surface firearm and weapon models with high-quality materials and textures.

Extra Points:
• Passion for the Call of Duty franchise.
• Marmoset Toolbag baking flow.
• Familiarity with photogrammetry process or procedural content creation.
• Strong traditional art foundation.
• History of playing a variety of game genres both digital and physical.

About Raven

Founded in 1990, Raven Software is the developer of numerous award-winning games including Hexen, Star Wars Jedi Knight II: Jedi Outcast, Marvel: Ultimate Alliance and most recently, a major contributor to the blockbuster Call of Duty® franchise. We are based in Middleton, Wisconsin, a suburb of Madison, annually ranked on numerous lists as one of the top places to live and work.

We each bring a unique set of experiences from dozens of cultural backgrounds.
Our shared values unify our direction and decisions, helping us touch the lives of more than a billion people each day.

About Activision

Activision Blizzard, Inc. (NASDAQ: ATVI), is one of the world's largest and most successful interactive entertainment companies and is at the intersection of media, technology and entertainment. We are home to some of the most beloved entertainment franchises including Call of Duty®, World of Warcraft®, Overwatch®, Diablo®, Candy Crush™ and Bubble Witch™. Our combined entertainment network delights hundreds of millions of monthly active users in 196 countries, making us the largest gaming network on the planet!
Our ability to build immersive and innovate worlds is only enhanced by diverse teams working in an inclusive environment. We aspire to have a culture where everyone can thrive in order to connect and engage the world through epic entertainment. We provide a suite of benefits that promote physical, emotional and financial well-being for 'Every World' - we've got our employees covered!
Location
Company Profile
Raven Software
Activision Blizzard, Inc. is one of the world's largest and most successful interactive entertainment companies and is at the intersection of media, technology and entertainment.