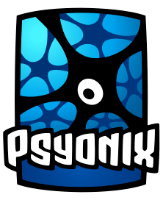 Full Time Job
Senior Audio Programmer
Psyonix
Job Description
Psyonix is a video game developer best known for Rocket League, the award-winning game that combines soccer, driving, and highly competitive and addictive gameplay. As part of the Epic Games family, we are an industry-leading game studio rooted in a crunch-free philosophy that emphasizes an amazing employee experience, located in the heart of San Diego. For nearly 20 years, we have been a driving force behind some of the most successful games in the industry, including Gears of War, Mass Effect 3, XCOM: Enemy Unknown, Bulletstorm, Unreal Tournament III and Unreal Tournament 2004. ​

We are looking for a talented Sr Audio Programmer that is passionate about game sound and music. You will not only play a critical role in building systems and tools that directly support Psyonix's audio team, but those tools will inevitably ship as part of the Unreal Engine for use by its licensees. This job is an exciting opportunity to work within the Psyonix audio team as well as Epic's Audio Engine Team as a whole, blazing a pathway into the future with innovations and making the soundscape of our games the best it can be.

Roles & Responsibilities:
• Design and implement new audio features and tools for Psyonix internal projects
• Work closely with technical sound designers to support and extend audio workflows and pipelines
• Help audio designers in their use of engine/editor tools adding quality of life features as needed
• Maintain understanding of all Psyonix projects to drive memory and performance optimizations for audio
• Work with the audio team to track down and resolve gameplay-related audio bugs and performance issues
• Write clear, maintainable, and functional code
• Profile and tune code to meet performance standards
• Test and document your work

Qualifications & Requirements:
• Minimum of 5+ years professional audio programming experience working on the game engine code
• B.S. in Computer Science or equivalent work experience
• Strong programming skills in C++
• Knowledge of the Unreal 4 pipelines and framework
• Experience with digital signal processing, including effects, synthesis, granulation
• Experience building features for audio designers in the game industry
• Passionate about game audio and excited for video games

Preferred:
• Familiarity with spatial audio solutions (i.e. Google Resonance, Oculus Audio, etc.)
• Background in sound design or another audio related field

Epic Games deeply values diverse teams and an inclusive work culture, and we are proud to be an Equal Opportunity employer. Learn more about our Equal Employment Opportunity (EEO) Policy here.
Location
Company Profile
Psyonix
Founded in 1991, Epic Games is a leading interactive entertainment company and provider of 3D engine technology. Epic operates Fortnite, one of the world's largest games with over 350 million accounts and 2.5 billion friend connections. Epic also develops Unreal Engine, which powers the world's leading games and is also adopted across industries such as film and television, architecture, automotive, manufacturing, and simulation.