This posting is no longer active and was removed on 02/27/2021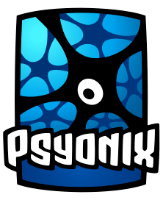 Full Time Job
Release Coordinator
Psyonix
Paid

Full Time
Mid (2-5 years) Experience
Job Description
What we do

Whether it's driving a vision from start to finish or collaborating with teams to inspire and deliver projects of Epic quality, Epic's production teams take pride in consistently delivering world-class products and experiences.

Like what you hear? Come be a part of something Epic.

Psyonix is a video game developer best known for Rocket League, the award-winning game that combines soccer, driving, and highly competitive and addictive gameplay. As part of the Epic Games family, we are an industry-leading game studio rooted in a crunch-free philosophy that emphasizes an amazing employee experience, located in the heart of San Diego.

Release Coordinator

The Release Coordinator is an individual contributor whose primary responsibility is ensuring the successful release and upkeep of our products. They work with internal and external stakeholders, acting as a primary point of contact with First Party, to coordinate submission and release times globally for all platforms. They assist on the planning and implantation of the builds for release and will help develop and maintain documentation for all releases and updates. They will work with Dev/QA groups as a consultant to ensure backend configuration is properly set for test and submission. They may mentor less experienced members of the team and operate within generally defined procedures. Position may entail other duties as assigned.

Primary Duties & Responsibilities:
• Setup and request backend services for First Party (Request IDs, configure sandboxes, etc)
• Maintain and Coordinate to all stakeholders any upcoming product releases (ie patch/DLC release, songs, events, season transition coordination, etc)
• Set and submit all pricing and metadata for storefront products as well as maintaining currency exchange rates
• Setup DLC packages for all platforms (both test and master packages, in test and staging environments)Update trophy/achievements (both adding backend hooks for trophies/achievements and inputting localization)Assist with in-game Content Setup, Encryption and Localization
• Assist with CDN/Static Data deployments
• Manage version numbers for all platforms (base game, patch and DLC)
• Assists with Developer/QA consultation; utilizing SDK/XDK knowledge to assist in build process, testing, and communication with DevSupport/GDNP/SteamWorks
• Create and facilitate package creation and submissions. This includes build generation (DLC), completing paperwork, ensuring proper tools and configurations are used to master package content (working with Infrastructure/Build Engineers)
• Create ISO/Retail bundles for physical release, c reate and publish Soundtracks to digital storefronts, c reating, maintaining and running Mastering Sweeps
• Setting up and managing test accounts and test environments. Update test environment with builds/store items to ensure proper functionality, s ets up and coordinates Mock Release and Server Checks with LiveOps ahead of release to ensure build stability, m aintain latest firmware and SDK for each platform for Dev/QA use
• Verify fixes are implemented correctly throughout the product cycle in both consumer and development environment, u se bug tracking database to record bugs and specific test results
• Acquire Content Ratings (ESRB, PEGI, etc)/Compile content rating documents and media for all applicable regions

Qualifications/Requirements:
• 3 + years experience with First Party Tools and backend systems (GEMS, NCMS, Partner Center, Epic Dev Portal, SteamWorks preferred)
• 3+ experience submitting and releasing products through all First Party groups
• Experience with P4, Unreal Editor, Jira, Confluence, github, CDN distribution strongly preferred
• Experience submitting to Age Rating boards
• Experience with implementing Localization in-game and in backend systems
• Solid organizational, time management and analytical skill
• Ability to use independent judgment; sometimes outside of established procedures and supports the development of new or enhanced technical tools
• Good understanding of / experience with modern gaming consoles and associated software
• Must be able to learn, comprehend and apply new concepts, techniques and procedures quickly
• Excellent communication skills; both verbal and written

About Us

Epic Games spans across 12 countries with 32 studios and 1,800+ employees globally. For over 25 years, we've been making award-winning games and engine technology that empowers others to make visually stunning games and 3D content that bring environments to life like never before. Epic's award-winning Unreal Engine technology not only provides game developers the ability to build high-fidelity, interactive experiences for PC, console, mobile, and VR, it is also a tool being embraced by content creators across a variety of industries such as media and entertainment, automotive, and architectural design. As we continue to build our Engine technology and develop remarkable games, we strive to build teams of world-class talent. ​

Epic Job + Epic Benefits = Epic Life
Our intent is to cover all things that are medically necessary and improve the quality of life. We pay for 100% of the premiums for both you and your dependents. We offer coverage for Medical, Dental, Vision HRA, Long Term Disability, AD&D and Life Insurance, 401k.

We offer plenty of annual celebrations for employees and family members to show the love for our people. Additionally, each year, we celebrate the Epic family with company-wide paid breaks, generous paid time off, and recognize individuals for 7 years of employment with a paid sabbatical - we think our people are pretty awesome!



Epic Games deeply values diverse teams and an inclusive work culture, and we are proud to be an Equal Opportunity employer. Learn more about our Equal Employment Opportunity (EEO) Policy here.
Location
Company Profile
Psyonix
Founded in 1991, Epic Games is a leading interactive entertainment company and provider of 3D engine technology. Epic operates Fortnite, one of the world's largest games with over 350 million accounts and 2.5 billion friend connections. Epic also develops Unreal Engine, which powers the world's leading games and is also adopted across industries such as film and television, architecture, automotive, manufacturing, and simulation.