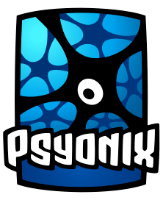 Full Time Job
Influencer Program Manager
Psyonix
Job Description
Psyonix is a video game developer best known for Rocket League, the award-winning game that combines soccer, driving, and highly competitive and addictive gameplay. As part of the Epic Games family, we are an industry-leading game studio rooted in a crunch-free philosophy that emphasizes an amazing employee experience, located in the heart of San Diego. For nearly 20 years, we have been a driving force behind some of the most successful games in the industry, including Gears of War, Mass Effect 3, XCOM: Enemy Unknown, Bulletstorm, Unreal Tournament III and Unreal Tournament 2004

We are looking for an Influencer Program Manager to join our team and lead all Rocket League influencer activities. In this role you will be responsible for developing and executing strategies with both paid and non paid content creators in support of Rocket League. Our ideal candidate has a few years of experience working with content creators.

Responsibilities:
• Developing and executing all influencer initiatives, including identifying and building up Rocket League influencers across all streaming and content platforms
• Coordinating with the Communications and Marketing teams to execute Rocket League influencer programs in support of broad marketing plans for in-game events, game updates and co-promotions
• Developing and managing relationships with existing and new influencers/content creators throughout all campaigns; maintaining Rocket League influencer database
• Managing external influencer partners and agencies as needed, including all negotiations
• Working with internal user acquisition group to develop and manage paid influencer campaigns
• Researching and building relationships with variety content creators to broaden Rocket League influencer programs
• Monitoring all influencer activity related to the game
• Creating actionable reports and post-mortem materials for all influencer campaigns

Qualifications:
• 2-3 years of experience in influencer marketing, video game communications, marketing or related fields
• Strong grasp of influencer marketing and creator trends
• Proven ability to execute campaigns across influencer or marketing initiatives
• Outstanding written and verbal communication skills with an attention to detail
• Proficiency with business-related software, including Microsoft Office, Confluence/ Jira, Google App suite, and production tools
• Creative and critical thinking skills
• Strong self-motivation and work ethic
• Familiarity with Rocket League
• Previous experience working on a ''games as a service'' game

Epic Games deeply values diverse teams and an inclusive work culture, and we are proud to be an Equal Opportunity employer. Learn more about our Equal Employment Opportunity (EEO) Policy here.
Location
Company Profile
Psyonix
Founded in 1991, Epic Games is a leading interactive entertainment company and provider of 3D engine technology. Epic operates Fortnite, one of the world's largest games with over 350 million accounts and 2.5 billion friend connections. Epic also develops Unreal Engine, which powers the world's leading games and is also adopted across industries such as film and television, architecture, automotive, manufacturing, and simulation.