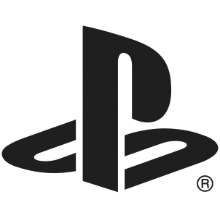 Full Time Job
Staff Systems Software Engineer, Developer Technology
Playstation
Job Description
Systems Software Engineer, Developer Technology

PlayStation® HQ: San Mateo, CA

We are interested in all levels of experience

Are you passionate about bleeding edge technology? Do you enjoy developing engineering solutions for software used by tens-of-millions of passionate technology loyalists around the world? Would you like a career opportunity that combines both your passion for games and skills as a software engineer? Then you need to come and play with us here at Sony PlayStation®!

We have an exciting opportunity to join our Global Developer Technology Group here at PlayStation® HQ in San Mateo, CA. We seek a systems software engineer to help studios, from AAA to Indie, solve complex engineering problems, perform research into innovative techniques, algorithms, and tools. If this is you, we want to hear from you!

What You'll Do
• Become an expert in the hardware and technology of PlayStation®
• Work with leading AAA developers and engineers around the world
• Directed R&D with the opportunity to create new technology for game developers
• Focus on PlayStation® systems technology at the deepest levels and areas of specialization
• Have ownership of projects that impact PlayStation® technology and game engineers directly
• Have early access to PlayStation® technology to support, educate, and push the boundaries of game technology

What You'll Learn
• Develop broad and deep knowledge of console hardware, systems and I/O
• Gain insight into the technology pipelines of the industry's leading developers

Your Responsibilities to the Team
• Have a strong desire to educate others and help people with problems
• Lead and develop innovative techniques, algorithms and tools that take advantage of our advanced platform architectures to maximize quality and performance on PlayStation® platforms
• Promote and foster innovation within the systems team to produce creative solutions to problems
• Develop projects frameworks that will be the foundation of future research projects.
• Analyze software problems and provide actionable items to developers
• Be able to perform responsibilities with little direction or supervision
• Be comfortable speaking to large groups
• Other tasks assigned as necessary

Interests, what you've done in the past
• Be passionate about console games
• Have extensive experience with C, C++ and low-level development
• Have experience working with game engine core technology on shipped titles (memory managers, file systems, job systems, audio systems, etc)
• Obsessed with optimizations and efficiency
• Have experience with audio engines, particularly 3D Audio principles
• Have a track record of delivering professional products within time and on budget
• Tired of long hours crunching at work and not having enough time for yourself and family

About Global Developer Technology Group (GDTG)

GDTG is regarded as a global leader in providing deep technical expertise to game developers. As an engineer in GDTG, you will be part of a world-class team focused on finding answers and solutions to complex challenges developers face. If you love stretching the limits of what is technically possible, and you are eager to learn new things, then you will fit right in.
Our team works closely with various Sony family groups across the globe from San Mateo, Tokyo, to London, helping to define PlayStation® technology now and in the future.


Location
Company Profile
Playstation
Recognized as a global leader in interactive and digital entertainment, Sony Interactive Entertainment (SIE) is responsible for the PlayStation® brand and family of products and services.