This posting is no longer active and was removed on 02/18/2021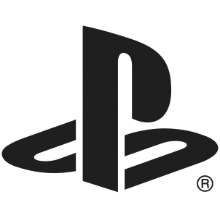 Full Time Job
Shading & Look Development Supervisor
Playstation
Job Description
Shading & Look Development Supervisor

Location: Remote from Home, or at San Diego or Los Angeles studios

Sony PlayStation's Visual Arts Services Group (VASG) provides special content, development and services to Worldwide Studios. We offer a full-service production studio with an emphasis in art and animation, pre-visualization, cinematics, character creation, motion capture, software development, and face/body scanning, tracking and solving. This multi-award winning team is responsible for the cinematic performances in franchises like Uncharted, The Last of Us, Killzone, and other iconic PlayStation series.

We seek an experienced Shading & Look Dev Supervisor to define the workflow & processes used to build custom shaders and create the final look. Here, you will redefine the industries' definition of ''realism'' in digital characters. Your work will used within the development of multiple game titles globally. If this is you, please apply!

Responsibilities:
• Expertise in digital human look development such as skin, hair, eyes, teeth, blood flow, etc.
• Creation of shaders and textures, including natural environmental shaders, VFX shaders, character shader, etc.
• Develop and lead a team of shading artists capable of delivering AAA quality game shaders.
• Responsible for final look. We seek a generalist that can write shaders, light, texture, model and provide direction to interfacing department supervisors.
• Collaborate with Art Directors to ensure a consistent style and quality across all the game's shaders.
• Mentor shader artists to provide clear direction and set expectations for aesthetic and technical requirements.
• Define work and provide time estimates for shader development.
• POC for game teams to develop and/or improve upon existing technologies with a goal of pushing the bar of game shaders, both visually and technically.
• Document, communicate requirements, and provide mentorship.

Requirements:
• Experienced shader or look-dev artist with leadership experience in film and/or AAA games.
• Portfolio of realistic, high-quality real-time shader work.
• Strength working with AAA games engines like Unreal Engine, Unity, etc.
• Python scripting.
• Strength using Substance Designer/Painter.
• Strength using standard art packages like Maya and Photoshop for modeling, texturing, lighting, & shading.
• Detailed understanding of shader techniques as applied to real-time graphics.
• Excellent communication and organization skill.
• Experience implementing 3D work into engine.
• Strong leadership, mentoring and guiding abilities.
• Bachelor's degree or equivalent industry experience.
• Additional plus: exposure to C++ programming.



PRIVACY NOTICE TO SIE LLC'S JOB APPLICANTS

This Privacy Notice explains what personal information we at Sony Interactive Entertainment LLC collect from you, and why we collect it and use it. This Notice covers our practices regarding the personal information of all applicants to our job positions. Please review it carefully.

Categories of personal information we collect from you

We collect personal information about you throughout the recruiting process, in particular the following categories. Generally, we obtain this information through our Recruiting Team:

A. Identification and contact information
• • Direct identifiers such as your first and last name.
• Indirect identifiers such as a government ID, your Social Security, work permit or passport #.
• Contact information such as your email address, mailing address, telephone number.

B. Other information about you or that can be associated with you such as:
• Sensitive/Protected Data. During the recruitment process, you may (voluntarily) provide us with your ethnicity, gender, military service information, or physical or mental health information, as well as your national origin and citizenship.
• Professional or job position-related information, including your past professional experience, references; background verification; talent management and assessment; information regarding any conflicts of interests; and the terms and conditions of your job offer.
• Non-public education information, including information about your education records, such as grades and transcripts.
Location
Company Profile
Playstation
Recognized as a global leader in interactive and digital entertainment, Sony Interactive Entertainment (SIE) is responsible for the PlayStation® brand and family of products and services.