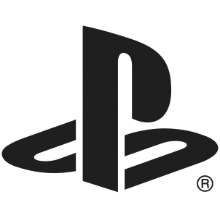 Contract Job
Motion Capture Studio Technician
Playstation
Los Angeles, CA
03-17-2021
Job Description
Motion Capture Studio Technician (Contract)

Motion Capture Studio Technician

Los Angeles, CA

This is a long-term contracted position through our 3rd party contractor Yoh Staffing

Sony PlayStation's Visual Arts is looking for a Motion Capture Studio Technician to join our development team. In this role, you assist the Manager of Motion Capture, Studio Supervisor and other Studio Technician(s) in running the Motion Capture Studio and Motion Capture sessions.

Sony PlayStation Visual Arts is dedicated to providing the highest quality artistic support to first-party Sony game teams as well as other teams developing titles for the PS5. We offer dozens of services including asset scanning, actor scanning, body motion capture, facial motion capture, motion edit, animation, facial tracking and solving, and lighting.

Here is your chance to be a part of the multi-award winning team responsible for the cinematic performances in premier Sony PlayStation franchises like Uncharted, The Last of Us 2, Spiderman, Horizon Zero Dawn, God of War and other iconic series. Our team is on the cutting edge of technology and partners with the industry's best minds and companies: Naughty Dog, Santa Monica Studios, Guerrilla Games, Japan Studios, and other Sony PlayStation first-party studios. This is your opportunity to work closely with game and film industry professionals from all over the world and under one roof!

Responsibilities:
• Assist the Manager of Motion Capture, Studio Supervisor and other Studio Technician(s) in cleaning, retargeting, and editing motion capture data for delivery to clients.
• Facilitate the motion capture sessions.
• Perform quality control and clean up on motion capture data during shoots.
• Operate the mocap system, helping to construct set pieces, marking up talent and props, hanging and aiming cameras.

Qualifications:
• Knowledge of Giant/Lightstorm Motion Capture hardware and software.
• Knowledge of Motion Builder.
• Knowledge of Motion Capture data acquisition and Post-Processing pipeline.
• Ability to work with and facilitate the needs of an extremely diverse and large group of development teams.
• Strong communication skills and a positive attitude under potentially extreme pressure are necessary.
• Able to recognize the needs of the client before, during and after a motion capture shoot and prioritize tasks accordingly.
• Must be able to recognize needs of physical studio space and prioritize tasks accordingly.
• Stay up to date with industry and technology trends.

Plus:
• Knowledge of reference video hardware and software preferred, but can be trained.


Location
Company Profile
Playstation
Recognized as a global leader in interactive and digital entertainment, Sony Interactive Entertainment (SIE) is responsible for the PlayStation® brand and family of products and services.