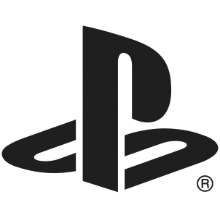 Contract Job
Animator
Playstation
Job Description
Animator (Contract)

Animator

This is a long-term contracted position through our staffing partner Yoh Services with a high likelihood of extension.

The Visual Arts Group, a passionate team within the PlayStation family, provides world-class content, development, and services to PlayStation's studios all over the world. Always at the cutting edge of technology, Visual Arts works with studios like Naughty Dog, Santa Monica Studios, Guerrilla Games, Japan Studios, and more first-party teams.
Our team is made up of game and film industry professionals from all over the world, working with some of the best minds and companies around.
Our Animation team is currently working on one of PlayStation's well-known and well-loved franchises. We are looking for talented, highly-motivated and creative animators to breathe life into the next chapter of cinematic storytelling.

Why work when you can play? This is life at PlayStation!

Responsibilities:
• Expert knowledge of Maya for animation, both aesthetically and technically
• Able to work within the toolset and workflow for keyframe and/or motion capture production.
• Create in-game and pre-rendered animation according to the direction of the client and project.
• Able to create body and facial animation for human characters, along with animation for creatures, vehicles, props, and other assets to be integrated into in-game engines and/or cinematic sequences.
• Deep understanding of character animation and movement.
• Capable of high quality, story-driven performance animation.
• Effectively communicate with supervisors, management, production staff and peers on a daily basis.
• Understand, interpret and use feedback on all work from supervisors and clients alike to improve performances.
• Balance high expectations of performance with schedule and milestone requirements
• Contribute to a fun, creative, and collaborative atmosphere
• A strong team member, able to collaborate with a wide range of peers, leads, supervisors, producers, and management in an open working environment.

Requirements:
• Hands-on expertise in Maya.
• Keen understanding of animation production pipelines for character animation, motion capture animation, and technical animation.
• Must be a team player to work closely with multiple departments, including but not limited to members of Motion Capture, Rigging, Animation, Art, and Production teams.
• Possess strong aesthetics of character animation and movement.
• Ability to share work for feedback, and offer productive opinions while evaluating the work of others.
• Be open and available to creating a strong rapport with leads, supervisors, and technical artists to maintain and enhance data quality.
• Be flexible to changes in direction, yet work within defined procedures.

Pluses:
• Understanding of MotionBuilder.
• Strong pre-production skills including, but not limited to, thumbnailing, storyboarding, and animatics.



Location
Company Profile
Playstation
Recognized as a global leader in interactive and digital entertainment, Sony Interactive Entertainment (SIE) is responsible for the PlayStation® brand and family of products and services.