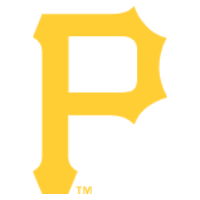 Full Time Job
Video Editor
Pittsburgh Pirates
Pittsburgh, PA
05-27-2021
Job Description
The Pirates WHY
The Pittsburgh Pirates are a storied franchise in Major League Baseball who are reinventing themselves on every level known for:
• purposefully developing a player and people centered culture;
• deeply connecting with our fans, partners, and colleagues;
• passionately creating lifetime memories for generations of families and friends; and
• meaningfully impacting our communities and the game of baseball.
These are carried out through Passion, Innovation, Respect, Accountability, Teamwork, Empath and Service.
The Role
The Pirates Creative Lab is looking for an entry-mid level video editor to join our growing team and help us build a storytelling narrative that transcends sports or baseball in general. Our focus is to tell the stories of our past, present and future in ways that connect on an emotional level with our fanbase and future fanbase, using unbridled creativity, risk taking, and forward-thinking techniques and skillsets. The video editor will be an integral part of the Story Team at the Pirates, working alongside videographers, producers, designers, mograph artists, social strategists and creative directors to make the best work of their lives. This role will be integral to all day-to-day production and will own the video editing role. They will also assist in ideation, field production, managing calendars and schedules, second or third shooting both short and long form formats as needed; ensuring deliverables are QC'd and delivered on-time, and file/clip organization and hierarchy is maintained to the standards of the organization. A strong understanding of current social and media trends that will engage a younger audience is a must.
Why You?
You are the one who dreams in non-linear timelines. Who sees what's being passed off as video content today and screams a little bit internally each time, knowing if you only had the chance to re-edit that story you could make a much larger impact. You may be fairly new to the game, but you innately understand the difference between high-level productions and what can and should be captured on your iPhone. You're an efficient and passionate storyteller who is ready to take on a role with a forward-thinking organization to make some amazing work.
Job Responsibilities
• Serve as the primary video editor for the organization, building unique content for every touchpoint in our omnichannel content ecosystem
• Research, create and deliver non-traditional video content that tells the story of the Pirates organization, our community, our fans and our future here and all over the country and DR
• Brainstorm and ideate on topics for short form, long form, social, and in-stadium content.
• Take a brief from concept to execution without fear of failure
• Ensure humor and relevancy plays a big role in the content that is created and the stories that are told
• Serve as the primary editor of your work and peer work, ensuring processes are followed correctly prior to publication
• Manage your daily project load, ensuring deliverables are on time and ladder back to the brief
• Provide and accept real and constructive feedback when necessary
• Working directly with leadership to ensure KPI's and goals are obtained personally and for the brand
• Attending project, client, and team meetings, bringing your expertise to each situation while offering up an insane amount of killer ideas
• And most importantly, having a finger on the pulse of pop culture and what content works with this generation, as well as strategy for what videos work when and where on all platforms
What makes you a good fit?
• You're someone who loves sketching out storyboards and pre-production decks as you flesh out ideas and concepts
• Excellent producing, shooting and editing skills with a complete willingness to be a constant learner. Show us what you got and hit us up with your video resume and reel links!
• Extreme attention to detail in the process; don't let things fall through the cracks
• Excellent time management and organizational skills are a must, as we are moving fast and furious, but not too fast… or too furious…
• Desire to work in a unique, fun and fast-paced environment that values strategic thinking and planning, great work and great culture
• Self-starter with the ability to work independently, as well as a valuable member of a team, you view feedback as a gift… a gift that keeps on giving!
• A mind that thinks creatively when problem solving or answering a creative brief
• You can become instant friends with someone over the phone simply by your tone and smile, and the same happens on-location during interviews
• Ability to work well with other departments in the company, such as partnerships, sales, social media, and other production departments, such as stadium presentation and design and mograph
• You understand the intricacies of branded content and how to build authentic partnerships into the brand that are more than just logo slaps
• You work closely with everyone in the company and consider your peers your teammates in this awesome game of business
Job Requirements:
• Degree in video production, film or new media or equivalent experience
• Experience building a brand and a product through the use of visual elements
• Experience producing, shooting and editing
Jobcode: Reference SBJ-gw8wwy-3-235-184-215-42 in your application.