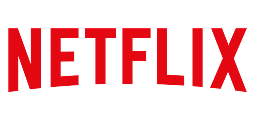 Full Time Job
Technical Recruiter
Netflix
Paid

Full Time
Senior (5-10 years) Experience
Job Description
As a part of Talent Acquisition, you will be helping to build teams that are core to the growth, success and innovation of Netflix.

As a recruiting team, we focus on finding great talent, anticipating business needs and coaching our hiring managers to hire successfully through an inclusive lens. We don't solely rely on rigid metrics to determine a recruiter's success - we also look at the impact in the form of coaching moments, successful long term hires and driving an innovative and streamlined recruiting process. We look for recruiters that push the status quo and focus on finding innovative ways to find and attract talent - and we build a culture that lets you break the ''recruiting process mold''.

What You'll Do:
• Strategize & Research: You will own the strategy and develop a recruiting plan that will expand our talent pools and ensure there's a diverse range of candidates for both short term and long term efforts. You'll use deep sourcing techniques to identify strong talent and relay market intel back to your hiring partners to better refine and execute your recruiting strategy.
• Partner: You'll work directly with recruiting researchers and hiring managers as your true partners to find and attract talent specific to the team's needs. You'll coach and advise based on your growing knowledge in niche markets, compensation and the competitive landscape.
• Evaluate: You'll participate in full-cycle recruiting, including interview, offer, negotiate and close candidates. You'll ensure that candidates understand and embrace our unique Freedom & Responsibility Culture.
• Prioritize: You'll own and juggle multiple requisitions and balance moving quickly with a great candidate experience. You'll use your own judgement on how to best organize, prioritize and execute in a fast paced environment.

Who You Are:
• Self-motivated and driven; you look for solutions and impact, without being asked twice.
• You are curious. You look to dig deeper beyond the surface level of a job profile researching market trends, domain technology, and seek out information to have a solid understanding of the business. You ask for feedback, and want to grow and develop in your career.
• You have at least 5 years of technical recruiting experience and value how recruiting can influence the inclusion and diversity landscape of a company.
Location