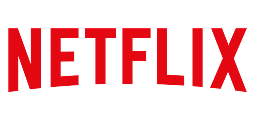 Full Time Job
Talent Mobility Immigration Specialist
Netflix
Los Angeles, CA
01-27-2021
Paid

Full Time
Senior (5-10 years) Experience
Job Description
The Talent Mobility Immigration Specialist position is part of the Talent Mobility team, which sits within the Talent Experience & Operations team as part of our broader Talent organization. The role will report to the Immigration Program Manager. In a culture that supports creativity and innovation as a key competency, this position will have the responsibility of collaborating with stakeholders and cross-functional teams to build and drive the programs that effectively help us develop and mobilize talent around the world. In Talent Mobility, we pride ourselves on assisting all employees with settling into their new location with minimum impact to the employee, their family, and the business.

We have an opportunity available located in either our Los Angeles or Los Gatos office.

The Role:
• We have a unique approach to how we provide immigration support for our employees and their families around the world. Our programs are flexible, tailored, and designed with both the employee and the business in mind.
• You will provide immigration strategies and guidance to Talent Acquisition and Business Leaders and effectively communicate options and appropriate recommendations.
• You will work closely with external legal counsel to establish and define requirements/timelines for visa applications.
• You will initiate immigration cases for our stunning colleagues and candidates and provide support and guidance to the candidate, employee, and Talent Acquisition Team throughout the process.
• You will partner closely with our Talent Acquisition team. You will seek to understand the unique needs of the organization and will provide exceptional training; build tools, effective workflows, and resources; and consistently improve the immigration program leveraging strong relationships and ongoing feedback.
• You will develop creative immigration solutions to ensure a high level of employee satisfaction, in line with Netflix's culture and business objectives.
• As a Talent Mobility Immigration Specialist, you will be a key partner in our hiring and internal transfer workflows, working with the business, and our external partners to assess and recommend strategic approaches for immigration.
• We are on an exciting growth journey which involves opening offices in new countries. You will be part of a team that strategizes and develops immigration considerations as we enter new markets, educating and consulting the business on the requirements and regulations in these new countries.
• Talent Mobility is focused on providing an inclusive, meaningful, and supportive experience to our employees. At the same time, we are aligned with our Company's culture and respectful of laws and regulations around the world. You will seek creative solutions that balance risk with optimal outcomes for the business.

To be successful:
• You've done this before. You will bring 5+ years of immigration experience.
• You have deep subject matter expertise in company-sponsored US immigration. It's a plus if you also have immigration experience in other global locations.
• You understand technology, trends, and best practices currently affecting immigration.
• You are a good problem solver. You know the right questions to ask to solve the situation at hand using the resources available to you.
• You have the ability to thrive in a fast-paced environment and effectively communicate with business partners. You are comfortable working in a culture that values candor, transparency, and courage. You also have the ability to work outside the norms of the industry, with no defined policies. You must be comfortable with ambiguity.
• You are a motivated self-starter, able to thrive in a fast-paced environment with quickly changing business needs. You also have a passion for working across markets with a culturally diverse talent set.
• You have strong interpersonal skills and a demonstrated ability to partner with and build relationships with people at all levels of the organization.
• You have the ability to work effectively when dealing with ambiguity, you understand nuance, and you remain focused on developing your EQ.
• You are ''client-focused'' in your approach to your work and regularly influence outcomes.
• You are comfortable leaning-in to addressing and resolving conflict.
• You have the ability to approach immigration with an innovative lens that strategically supports business development and growth whilst ensuring compliance.
Location