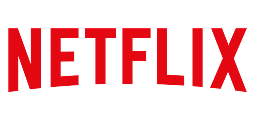 Full Time Job
Manager, Title Management
Netflix
Singapore, Singapore
03-19-2021
Paid

Full Time
Senior (5-10 years) Experience
Job Description
The Netflix Dubbing Production team is responsible for getting those amazing programs to our growing international audience. Centered around dubbing/VO production, a great team environment, and cutting-edge technology, this group is critical to Netflix's ability to provide the best-localized experience of our great content. With this international expansion, the preservation of creative intent in the production of a localized experience is of utmost importance, what a great time to join Netflix!

As a Dubbing Title Manager, you will be responsible for how members experience dubbed audio, ensuring Netflix customers across the globe get the highest quality experience from our localized audio assets. As we continue to add support for new languages and expand our global membership, providing best-in-class localized content is critical to our success.

THE ROLE

The Title Manager, APAC will be the main liaison to Content teams, managing titles for their respective content vertical on the Dubbing Production team. The ideal candidate is experienced in strategic thinking and thrives in managing a wide slate of expertise while safeguarding all Content team's expectations through Dubbing Production. You will be overseeing the respective vertical's execution of the launch of all dubbed assets on titles.

We are seeking a candidate who is self-motivated, quick-thinking, flexible, able to pivot when necessary, and able to juggle multiple and diverse responsibilities. The candidate should have a passion for language and an appreciation for regional and cultural nuances while managing several titles in various points of Dubbing production. This is a demanding and fast-moving position that requires someone who can have a holistic approach to managing the title while working closely with in-territory teams to produce Dubbing in up to 36 languages.

RESPONSIBILITIES
• Oversee multiple large-scale dubbing projects across a wide range of Dubbing partners and languages for originated titles.
• Foster the development of relationships with our original content teams in order to strategically identify the challenges and complexities of localization on titles.
• Foster and maintain relationships and consistent communication with Content teams, Language Production, Post-Production, Marketing, Legal, Globalization, Business Affairs, etc to ensure strategy alignment around the distribution of materials for localization.
• Constantly execute on creative and operational excellence for Netflix content.
• Work closely with in-territory partners to provide creative context about both titles and slates.
• For titles without dedicated in-territory support, provide context and guidance to 3rd party dubbing partners as needed.
• Manage context gathering, complexity signaling, budgets, schedules, and asset deliveries to ensure successful global launches of dubbed assets.
• Capability to work with showrunners on tentpole titles to provide appropriate support around character management, sensitive title treatment, and consistency in the title's localization strategy.
• Foster the adoption of new practices, workflows, and technology as it applies to Dubbing within the company.
• Manage and own communication with external partners to ensure dubbed assets are in a launch-ready state by a designated date.
• Make sound independent decisions, and know when to escalate issues.
• Work on ad-hoc projects as needed.
• Delegation of support functions and tasks to Coordinators.

Do you have what it takes?
• A minimum of 5+ years of project management experience (creative/operations, respectively).
• Prior experience in managing dubbing or localization workflows in the entertainment industry.
• Highly analytical and able to get to the root cause of a problem; able to creatively figure out a solution or propose changes to existing workflows as required.
• Adaptability and resilience to quick changes in priorities, technology, tools, and workflow.
• Identify and manage risk through prioritization, troubleshooting, and any other means necessary.
• Develop business and cultural awareness of territory nuances as it relates to dubbing, costs, talent, and workflows.
• Ability to handle a fast-paced environment, supervising several projects in various points of production (from development through delivery).
• Contribute to the company's culture of curiosity and self-disciplined pro-active responsibility as part of the Dubbing team.
• A sincere passion for the Dubbing landscape and the future of content creation.
• Strong organizational skills with a proactive mentality and creative problem-solving abilities.
• Willing to constantly question existing systems and looking for a better way.
• Willing to travel as needed.
• Fluency in English is mandatory, proficiency in another language is beneficial.
Location