This posting is no longer active and was removed on 11/25/2020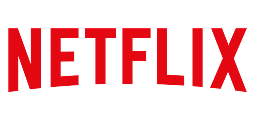 Full Time Job
Manager, Globalization Program Management
Netflix
Job Description
The Globalization team is responsible for translation and cultural adaptation of most things Netflix creates, from beautiful user interfaces to cinematic original programming. We treat each country we enter uniquely, since it is not just about translation, it is about providing our audience with an experience that feels local, and we do it at scale.

We are looking for a seasoned Manager to lead a team of highly experienced localization program managers delivering high impact Netflix Products for our international members. You will be a big thinker and experience in driving large strategic initiatives for the global market.

In this role, you will work cross functionally with Content, Marketing, Post Production, Product, Analytics, Design and Engineering. You will own the localization strategy & roadmap, schedules, budget and quality for your business area and guarantee the successful launch of the Netflix product experience internationally. You will use strong analytical sense to evaluate ideas and dissect problems. You will build confidence across disciplines, speak multiple professional languages, and translate needs into opportunities.

The environment is fast-paced, requiring the ability to work autonomously with minimal supervision and manage aggressive deadlines. You will need to demonstrate excellent problem-solving skills. The right mix of organizational and communication skills is key to success. Attention to detail and a proven ability to manage priorities are also essential.

RESPONSIBILITIES:
• Provide leadership and mentorship for the program management team. Hire and retain top talent for the organization
• Lead the team in developing strategic globalization plans for key areas of our business - product UI and testing, member viewing experience, content discovery and studio localization
• Provide thought leadership by identifying areas for growth and improvement to scale the business, including new areas of focus and process optimizations.
• Build strong business partnerships with our product, design, engineering and creative production leaders to drive initiatives focusing on our end to end member experience
• Using your strong knowledge of the media globalization space to review business workflows, anticipate requirements, uncover areas for improvement, develop and implement optimization strategies.
• Work with cross-functional leadership throughout Netflix to advocate for our global members, generate insights, initiate programs, and drive international experience and localization decisions

ROLE REQUIREMENTS
• Expert in media (subtitle/dubbing) and/or software localization program management
• Demonstrable experience of building high performing teams
• Knowledge of localization and globalization tools, workflows, and technology, and other diverse business areas such as product development, design and creative writing
• Experience in AB testing
• Experience managing and utilizing large data sets to drive performance and process improvements
• Outstanding presentation, communication, and interpersonal skills at the executive leadership level
• Curiosity for language, culture, regional nuance, and the desire to continually build empathy.
Location