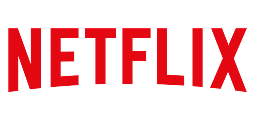 Full Time Job
Manager, Employee Services
Netflix
Mexico City, Mexico
02-13-2021
Job Description
It's an exciting time at Netflix as we continue to expand our business globally. We are revolutionizing the way people watch their favorite shows & movies, and building our own library of original Netflix content for all to enjoy. Visit our Culture Memo and Long-Term View to learn more about our unique Netflix culture as well as the milestones we will achieve in the future.

This position will be based in the Mexico City office, as a part of our Employee Services organization. You will have a direct report and be responsible for a myriad of employee-facing programs such as onboarding, offboarding, leaves of absence, compliance, and frontline employee support across the LATAM region.

Job Responsibilities:
• You will partner with stunning colleagues across the Employee Services team to continually improve and evolve the employee experience. You will also provide inputs/recommendations in regards to regional needs, employee sentiment, design and operationalization of programs. This includes providing insights to our Benefit programs, ensuring a smooth experience for relocation employees and guiding hiring managers on supplementing their teams with contingent workforce.
• You will use employee and program data to inform decisions and apply critical thinking to the team's work.
• You will uncover opportunities to deepen partnerships with other parts of the Talent org relating to Talent Acquisition and our HRBP's and understand business needs and support for the teams across the LATAM region.
• You will ensure our HR technology and operational support is intuitive for users to navigate Netflix and built to scale.
• You will work cross-functionally (Legal, Finance, Tax, Facilities, IT) to help Netflix scale quickly and efficiently without relying on process and rules to achieve this goal. This could involve opening offices in new countries or scaling operations in existing countries leveraging internal and external resources.
• You will be responsible for managing the day to day vendor management operations ensuring compliance with local legislation requirements. You will also develop strong relationships with regional vendors ensuring performance is up to Netflix standards and provide feedback to the appropriate team regarding service delivery.
• You will partner with Employment Legal to understand regulatory requirements to keep us in check, recognizing at Netflix, we do not get bogged down in process and compliance. We would rather focus on innovation and simplicity.

To be successful you must have/be:
• Charisma. Excellent at leading, fostering long-term relationships, and influencing cross-functional teams with a global mindset. Inspires innovation and impact.
• Collaborative. You have the ability to work with and influence cross-functional teams understanding there is not one single voice making decisions.
• Unfazed. You have the ability to thrive in a fast-paced environment and effectively communicate with business leaders. You are comfortable working in a culture that values candor, transparency, and courage.
• Local Knowledge. Knowledge around Brazil social insurance, legislation, pension and payroll administration is highly desirable; Bilingual in both Portuguese and English. Spanish is a plus.
• Critical Thinking. Ability to thrive in ambiguity by analyzing information from varying sources objectively and make an informed decision on root problems/themes. Sources of information could include but are not limited to data, facts, observed experiences, and research.
• Ability to Simplify the Complex. Ability to digest complex information while providing stakeholders direct and simple guidance. Be concise in articulating your response but use judgment to share additional context, resources, and examples to increase clarity.
• Resourceful. You seek to understand the Generalist areas of support by leveraging resources and independent research. When you engage subject matter experts for escalations, your questions are reflective of thorough research and you take well-documented notes of the learnings and opportunities to improve.
Location