This posting is no longer active and was removed on 03/05/2021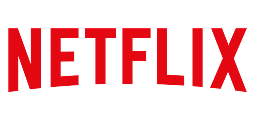 Full Time Job
Manager, Business Development
Netflix
Paid

Full Time
Senior (5-10 years) Experience
Job Description
About Netflix

We produce award-winning original content and build cutting-edge streaming technology, allowing global stories to travel to users across the world. More than anything else, Netflix's culture is about getting to work with extraordinarily talented people, in an impactful environment.

About Netflix in Japan

In August 2020, Netflix surpassed 5 million subscribers in Japan, which is less than 5 years since Netflix service became available for Japanese consumers in September 2015. Japan is a strategic market in Netflix's continued international growth. Since launching in the market, our content library has doubled. In addition to a wide selection of Western entertainment, we have continued to invest in Japanese content consisting of exclusive films, series, animation, reality shows, and documentaries. In 2020, Netflix will double down on our Japanese investment in order to continue our curation of a compelling content library made up of original and licensed titles. We continue to grow our local office as we expand our functions across content creation, marketing and business development.
Our partnerships in Japan continue to expand as our market penetration grows. In addition to two of the top three major mobile carriers, and a nation wide engagement with cable operators we have deep relationships with all the top consumer electronics manufacturers making our service and content easy to access for consumers across Japan. This position will report to the Director of Business Development Japan.

Business Development

Business Development builds partnerships to get Netflix on popular device and service platforms to make it easy for people around the world to discover and enjoy Netflix. Internally, our team is an exemplar of cross-functional collaboration, aligning with product, marketing, finance, legal, content and network operations. Externally, our team leads the way in making Netflix available via hundreds of millions of devices: from consumer electronics companies building smarter smart TVs and smartphones, to new entertainment devices from companies like Amazon, Apple and Google, to enabling people to access, subscribe and pay for Netflix through their pay TV, broadband or mobile service provider. However you watch Netflix today, chances are our business development team has played a role in making it happen!

What you will do:

Your primary responsibility will be to meaningfully contribute to the continued growth of Netflix by thoughtfully growing our partnerships, especially focusing on building and nurturing the partnership with consumer electronics companies to increase member acquisition, engagement and retention, and potentially covering the pay-TV, broadband and mobile operators in Japan. While you will not directly manage a team, you will effectively collaborate with cross-functional colleagues of diverse backgrounds and cultures, seeking and providing context so that you and other teams can make good decisions and be highly aligned across functions. You will own the responsibility for negotiating agreements, seeking advice from subject matter experts, as needed. You will actively participate in and contribute to internal discussions and debates regarding challenges and strategy.

Qualification
• 10+ years of experience in a business development or Sales function, ideally partner facing
• Knowledge of the consumer electronics and telecom market in Japan
• Fluency in English and Japanese is a must
• Previous Studio/Pay TV/Gaming experience is a strong plus
• Natural partner engagement skills with the ability to develop rapport and translate established partner relationships to programs that impact the business
• Experience and passion for building great partnership programs that are unique and scalable creating a win-win situation for both parties

What we need from you:
• Passion: The real high consumer facing value products stems from your individual passion at start, which triggers everything else. You must have that. You care intensely about our members and Netflix's success. You are tenacious and optimistic. You are quietly confident and openly humble. You inspire others with your thirst for excellence
• Judgment: You observe carefully, and think strategically, use data and understand the context of a situation to make good and timely decisions based on the long term and despite ambiguity. An ability to draw upon your knowledge of Japan's telecommunications, consumer electronics, and entertainment industries or a technical background is a plus.
• Communication: You have a high global IQ, an inclusive nature and demonstrate excellent communication and interpersonal skills flexing your style depending on the audience. You are effective in communicating and interacting with senior-level executives as well as operational teams. You welcome receiving and giving constructive feedback to make you and your colleagues better and share information openly and proactively.
• Impact: You prefer people over process and are known for your ability to deliver consistent and outstanding results and raising the performance bar for those around you. You make time to help others make an impact.
• Curiosity: You are naturally curious, continually strive to learn new things and seek different perspectives.
• Innovation: You question assumptions in order to find better solutions and can proactively identify and address issues and opportunities.
Location