This posting is no longer active and was removed on 11/25/2020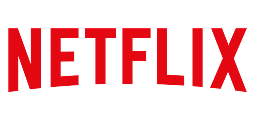 Full Time Job
HR Director - Marketing & Communications
Netflix
Amsterdam, Netherlands
10-06-2020
Job Description
With over 190 million paid memberships in 190+ countries, Netflix is changing the way we tell and share stories across the globe. We continue to grow rapidly in EMEA, creating TV series, films and documentaries in a diverse range of countries and languages across the region. As we scale, grow our employee population and open offices in multiple countries, evolving our unique culture and way of operating becomes increasingly challenging. With that, we need a strong Talent team to partner closely with each of our business functions to support and challenge them as they work to drive even more growth in the region.

We're looking for a seasoned Director of HR to join our team in EMEA HQ in Amsterdam to partner with our Marketing & Communications teams.
Our Marketing functions are responsible for creating buzz and conversation around Netflix's TV series & films, while our Comms teams partner closely with Marketing and teams across the business to build a strong narrative around Netflix's titles and brand, and to protect and build our reputation across the EMEA region. The focus of the HR role is to assess, coach and influence business leaders as we scale and evolve to enable these teams to accomplish amazing things. The Director will be the key partner to executives across functions within the Marketing & Communications teams, and will remain closely connected with leaders across the region, as well as their HR counterparts and global leaders in Los Angeles.

The Ideal Candidate

At Netflix, our culture shapes who we are and how we operate. We need someone who is just as passionate about the culture as they are about the work they are doing in the business. Talent leaders at Netflix are less focused on HR best practices for HR's sake, and rather are expected to provide wise counsel and partnership to influence business outcomes.

To be successful in the role, you'll have to develop a deep understanding of the business and culture, and foster knowledge and appreciation around the EMEA TV and Film landscape.

You'll be responsible for driving decisions on organization design, compensation, employee development, and much more. Leading, demonstrating, redefining and even challenging the Netflix culture is a top priority.

A successful Talent leader at Netflix understands not only team dynamics but deeply understands the functions they support and how they fit in with the broader business. They can contribute to conversations outside of people and culture, but can also leverage our culture to make the business more effective. They are naturally curious about other people and cultures, and strive to create not only an efficient but an inclusive work environment.

The right person for this role must have comfort with ambiguity, and be able to make quick, well-informed decisions. They will embody our culture of Freedom and Responsibility through their behaviour and interactions daily and be willing to invite, receive and promote constructive feedback. We're looking for a thought leader who isn't driven by title or scope (in employee numbers) but by the impact they can make to our EMEA business and the industry overall. Ideally, you'll have experience in TV or film entertainment, or more generally in a business with an innovative approach or culture. Experience partnering with, challenging and influencing stakeholders at the Executive level across countries and continents is imperative. Fluency in multiple languages and experience working in or in support of multiple countries in EMEA is ideal.
Location