This posting is no longer active and was removed on 03/10/2021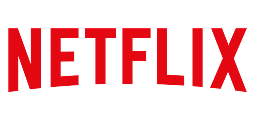 Full Time Job
Director Marketing - Nordics
Netflix
Amsterdam, Netherlands
02-24-2021
Job Description
Netflix in EMEA

This global success came in the wake of systematic investments in markets around the world, ultimately transforming Netflix into a loved brand and a vigorous business outside the United States. In this trajectory, the Nordics region was our first wave of markets launched in Europe in 2014.

Today, we continue to invest in a strong slate of locally produced series and films, and are increasingly also producing documentaries and unscripted shows out of the Nordics, and that combined with our great global stories from both the US and other countries, makes our offer unique, accessible and appealing to consumers across the Nordics region (Scandinavian markets). This role will be based in our new office in Stockholm.

The Role

This Marketing Director role will manage a Marketing team elaborating country specific strategies that would leverage the promotion of our Originals titles and fan engagement to create the most talkable moments for our brand, titles and talent, as well as overseeing all marketing partnership efforts for the region. We are looking for an experienced and inspiring leader who can bring sharp, sophisticated and bold thinking to the team while elevating executional excellence both internally (strategies, cross-functional collaboration) and externally (campaigns, creative assets, partnerships). The role reports to the VP of Marketing, EMEA.

Experience & Skills
• Extensive experience in Scandinavia.
• History of leadership. Key decision maker in a marketing role. Someone who felt challenged and energized by the deep transformations these segments went through in the last decade.
• An independent thinker capable of self-motivating and self-managing, thriving with the level of freedom we offer our employees. Someone open to connect autonomously with a vast network of collaborators seeking to understand how Marketing can holistically impact our business.
• Someone versed in Integrated Marketing and Communication tactics, trained in bringing digital/social and offline media together to create powerful campaigns. An idea oriented mind who can leverage powerful cultural insights to produce earned media results as the basis of our communication efforts.
• An entertainment fan who understands the power of content to transform behaviors and influence pop culture.
• An innovation driven mind in continuous search for new ways to get consumers engaged and execute disruptive world class communication projects that positions Netflix and its contents as a must have/best in class. Someone who is not afraid to take smart risks and who can quickly learn from mistakes.
• Someone experienced in agency/brand relationships building, capable of shaping productive long term relations with external partners by providing continuous feedback.
• An articulate communicator in speech and writing, having either Swedish or Danish and English as mandatory languages.

Key responsibilities
• Country marketing strategy and planning. You will set and lead the marketing strategy to grow the business leveraging market and audience insights, programming needs, brand positioning; set goals and plans to support the strategy in conjunction with other cross-functional peers.
• Entertainment marketing. You will lead and launch unique and innovative campaigns for our Netflix original content and any other high profile content;
• Brand marketing. You will lead the development of brand narratives for Sweden and Denmark (as well as Norway, Finland and Iceland where applicable) in conjunction with our global brand team.
• Editorial & Publishing. You will develop strategies to continue to grow the following and engagement of our fans in our social brand handles as well as define strategies to promote our titles in social media platforms.
• Partnerships. You will drive initiatives with our key partners to promote Netflix and our titles within their channels and platforms to drive acquisition and talkability respectively.
• Cross-functional Excellence. You will serve as a key voice in aligning marketing, comms, publicity, content, business development, payments and other key stakeholders.
• Culture building. You will be a strong culture player who can help us propagate and nurture our company values within the Nordics team.
• Inspiring leadership: You will lead by example in alignment with our principles of Freedom and Responsibility and Context, not Control, giving individual collaborators the space and support to thrive at Netflix.
Location