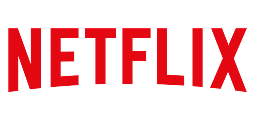 Full Time Job
Business Travel Visa Coordinator APAC
Netflix
Singapore, Singapore
02-06-2021
Job Description
It's a thrilling time at Netflix as we continue to expand our business globally. With over 200 million subscribers and edgy, original programming, working at Netflix is more exciting than ever. Visit our culture deck and long-term view to learn more about our unique Netflix culture as well as the milestones we will achieve in the future.

Netflix is seeking a Visa Coordinator to be part of the Travel by Netflix team in Singapore, managing the needs of the APAC region.
Our team supports Netflix travelers throughout their entire trip cycle, from planning to expense. The focus of our team is to offer a white glove, high touch, time saving experience which emcompasses all elements of an employee's trip. The successful candidate will have prior experience with immigration, embassies and mobility offices. The candidate will be self-motivated, quick-thinking, flexible, and able to juggle multiple and diverse responsibilities with a strong emphasis on organization and an unwavering attention to detail. This is a demanding and fast-paced role with growth potential that requires curiosity and significant initiative.

Your Responsibilities:
• Advise on business visa requirements and processing times where needed and conducting research related to border restrictions in the Asia Pacific region.
• Understand and clearly communicate the complex visa requirements, succinctly for employees and anyone who travels on business.
• Coordinating signatures with various business partners to ensure timely filing. Where needed, submit visa applications/entry approval requests on behalf of the employee.
• Creating, updating, and tracking spreadsheets for visas.
• Being part of a global team and working effectively and supporting peers across regions. Maintain constant flow of communication with third-party partners and internal stakeholders.
• Create, own and maintain the most up to date database information on visa requirements, country border restrictions, vaccination requirements etc per country for various passport holders.
• Identify and build better workflows for self-service and / or automated visa documentation processes.
• Expanding the scope of the Travel by Netflix visa offering and developing a customizable solution as Netflix scales.
• Identifying visa related solutions, which may include identifying new vendors, negotiating contracts and implementing new vendors. Streamlining communication between multiple vendors to drive better traveler workflows.
• Flexibility and openness to take on additional projects as they arise.

To be successful:
• You've done this before. You have meaningful experience with managing visas and immigration.
• You have experience researching international laws and policies.
• You have strong attention to detail and an ability to work well with changing information.
• You possess a high level of organization, detail orientation, and ability to time-manage across multiple deadlines.
• You are effective and concise in your communications, and have strong interpersonal skills.
• You are a team player who acts with a sense of urgency and adapts to a fast-paced and ever-changing environment.
• You are resourceful and take initiative to seek internal and external resources when problem solving.
• You are able to work proactively, independently and reliably under tight timeframes.
• You constantly strive to improve and have a customer service mindset.
Location