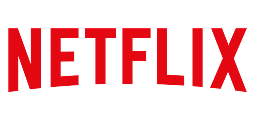 Full Time Job
Asset Specialist
Netflix
Paid

Full Time
Senior (5-10 years) Experience
Job Description
Netflix is the world's leading streaming content network with members all over the world enjoying our originals like Sacred Games and Delhi Crime. Netflix members can watch as much as they want, anytime, anywhere, on Internet-connected screens.

The Asset Management team is essential to providing our customers with a great experience every time they play our content by ensuring the content delivered to the service is of the highest quality. As we continue to expand globally, our role is to maintain and elevate the high-quality standards for our customers while also building scale in our tools and workflows.

The team is seeking an Asset Specialist to be based in our Mumbai office. The successful candidate will work directly with our filmmakers in India to ensure they are supported and set up for success while creating world-class content across the region. The Asset Specialist will be responsible for:

The Asset Specialist will be responsible for:
• Ensuring efficient, secure, and complete intake and delivery of all digital assets, into our streaming, production, and archive platforms, as detailed and agreed upon in the Delivery List
• Working with various cross-functional teams to ensure the flow of production media assets through the Studio is efficient, secure, and optimized, with a key focus on developing and executing best practices between Content Hub, Asset QC, and Backlot
• Evaluating received Quality Control reports and advising on the best course of action. Partnering with internal and external Post Production teams to create and execute an efficient Quality Control testing plan
• Working closely with local Production partners, Post Production teams, and regional QC partners, to ensure best practices are communicated, executed, and developed in the region, providing feedback from the region detailing local behavior, challenges, and requirements
• Liaising with Post Production teams and vendors to track productions as they move into the delivery and QC stage; assisting in scheduling, onboarding, training, and first-line support for upload to our delivery and QC platforms, setting up our partners for success, making delivery swift, accurate and secure
• Working with cross-functional partners and downstream teams such as Marketing, Publicity, and Global Product Creative to facilitate workflows and best practices that enable production assets to be delivered, shared, screened, and distributed as required
• Working closely with all relevant stakeholders across Content Hub, Asset QC, and Backlot on initiatives and developments, such as the Asset Import Tool, IMF delivery, and cut management, to ensure operational efficiency throughout the content pipeline for all users
• Assisting various studio initiatives focused on improving and developing the intake, review, sharing, and distribution of production media assets, such as Content Review, Scalable Access Control and optimizing our Global Production Network and infrastructure

Qualifications:
• Five years or more prior experience in a technical/workflow support, DI mastering, Data IO, or QC role for a Production facility, Broadcaster, or Post Production facility. Relevant roles may include: Editor or Assistant Editor, Media Archival Specialist or Manager, Video or Audio Mastering Engineer, Colorist or Colorist Assistant, Quality Control Engineer or Manager, Sound Editor or Mixer, Mastering / DI Specialist
• Familiarity with audio, video, and data communications protocols as standardized by IETF, SMPTE, ITU, and AES.
• Knowledge of digital audio and video file formats, preferably experience with IMF, Dolby Atmos, and Dolby Vision workflows.
• Highly organized, efficient, and detail-oriented.
• Familiarity with production and post software such as Shotgun, Pix, Blackmagic Resolve, Baselight, Avid Media Composer, Adobe Premiere, Clipster, Colorfront Transkoder, Pro Tools, or MTI Cortex.
• Working knowledge of the Indian and regional Post Production industry.
• Data-driven mindset and ability to analyze and utilize data.
• Strives in a fast-paced, adaptable, and ever-changing environment.
• Prior experience coaching, mentoring, and teaching people how to utilize industry-specific tools and software.
• Has a passion for technical quality and the ability to contextually identify technical errors within a given image or piece of audio.
• Ability to learn new technical workflows, standards, and tools quickly and easily.
• Fluent or business proficiency in English.
• Passionate about our culture and values in the workplace.
Location