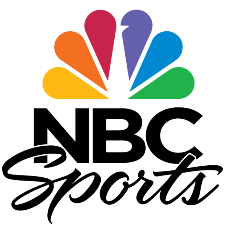 Contract Job
Digital Content Creator
NBC Sports
Philadelphia, PA
10-16-2020
Job Description
Freelance Digital Content Creator - NBC Sports Philadelphia

Responsibilities
OVERVIEW
The Digital Content Creator will find, publish and promote compelling content for NBC Sports Philadelphia's digital platforms. This position is responsible for using creative and innovative methods to tell stories through a wide range of tools on NBC Sports Philadelphia's website, app and social media accounts. The Digital Content Creator will ensure day-to-day editorial maintenance of those platforms and work with partners on content distribution. This position reports to the Digital Content Manager and works across multiple departments to meet company goals.

Responsibilities
• Independently create timely, relevant, written content on an active news desk by monitoring news sources, identifying subjects, and writing enticing headlines and stories.
• Select proper complementary content such as photos and video, and crafting social media messaging that draws traffic and followers
• Coordinate with the Digital Content Manager, NBC Sports Philadelphia colleagues and the NBC Sports digital team on best practices for the display and distribution of content
• Participate in developing, implementing and maintaining an efficient workflow in a fast-paced content operation
• Work with internal and external distribution partners to maximize the reach of NBC Sports Philadelphia content
• Edit content from NBC Sports Philadelphia team members to ensure a consistent and appropriate voice, tone and appearance that speaks with our fans.
• Ensure all content, regardless of platform, meets NBC Sports Philadelphia standards for journalistic integrity and production quality
• Properly prioritize production of content and ensure all has a consistent "feel," and is engaging, accurate, informative and current on all platforms
• Work with programming and production colleagues to execute editorial strategies and packages

Qualifications/Requirements
Basic Qualifications
• Proven writing and editing skills, in terms of quality and proficiency, with a strong knowledge of
• AP style and SEO. Experience producing content in fast-paced news environments a plus.
• Excellent news judgment and ability to think quickly and act appropriately under high pressure and short deadlines
• Demonstrated proficiency in the use of social media tools, including but not limited to Twitter, Instagram and Facebook. Experience effectively working with corporate accounts a plus.
• Must be a self-starter who can work independently with minimal supervision but also is able to work effectively within a team environment
• Must possess strong communication and interpersonal skills
• Must be detail-oriented and organized, and have a proven track record in multitasking effectively
• Must be able to work evening hours, as well as weekends and holidays, as needed
• Strong knowledge of Philadelphia teams, sports betting, general sports, and what content drives fan interest
• Basic understanding of HTML and web video editing tools

Eligibility Requirements
• Must be willing to work in Philadelphia, PA
• Must have unrestricted work authorization to work in the United States
• Must be 18 years or older
• It is the policy of NBCUniversal and NBCUniversal' s affiliated businesses to consider all qualified applicants for employment without regard to race, color, religion, national origin, sex (including pregnancy) sexual orientation, age, disability, veteran status or other characteristics protected by law.
Location