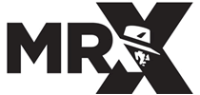 Full Time Job
Layout Artist
MR. X
Remote / Virtual
01-16-2021
Job Description
TO BE ELIGIBLE FOR REMOTE WORK YOU MUST RESIDE IN ONTARIO

What you'll do

Layout Artists produce pre-viz, post-viz, camera and character blocking to build editorially sound sequences which subsequent CG departments use as the foundation for shot construction.

If you have a passion for layout and have experience with Maya then we want to hear from you!

Qualifications

What You'll Need

Layout Essentials:
• Experience with Maya
• Experience with physical cameras, photography and image composition

Any of the following technical skills is a bonus:
• A basic knowledge of the entire VFX pipeline
• A basic knowledge of Nuke and Gimp/Photoshop

Any of the following experience is a great advantage:
• A demonstrable interest in the more technical areas of CGI (Rigging, FX, etc.)
• A demonstrable interest in film direction and creation

The details above provide an outline of the key requirements for candidates to apply for a role in this department. At [company] we have a number of job classifications within our artist team structure. These are:
• Artist
• Key Artist
• Technical Artist
• Lead
• Head of Department

Based on your skills we will assess your suitability for a particular role during the application process.
Location
Company Profile
MR. X
MR. X is composed of a unique and gifted team of artists, filmmakers and programmers devoted to the art, craft and technology of visual storytelling. Our talented staff, committed to quality above all else, has achieved some of the most original and photo-realistic visual effects and animation seen on film to date. If you have the imagination, talent and drive, then MR. X is looking for you.