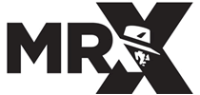 Full Time Job
Junior Systems Administrator
MR. X
Remote / Virtual
10-29-2020
Job Description
TO BE ELIGIBLE FOR REMOTE WORK YOU MUST RESIDE IN ONTARIO

Mr.X is an award-winning visual effects studio that thrives on crafting creative solutions to seemingly-impossible scripted moments in film and television. We're made up of a unique and gifted team of artists, filmmakers and programmers devoted to the art, craft and technology of visual storytelling. Our talented staff, committed to quality above all else, has achieved some of the most original and photo-realistic visual effects and animation seen on film to date.

Under the supervision of the IT Manager, the junior system administrator is responsible for monitoring and maintaining the technical infrastructure of the studio and providing support to all staff in both production and corporate environments.

Responsibilities:
• Installation of hardware
• Assisting users, remotely and in-person, to diagnose and resolve technical problems and issues including but not limited to printers, file share, permissions, general desktop settings, Wacom, GPU, login/password related issues, applications used in production (Nuke, Maya, Shotgun, Tractor, Adobe suite, Microsoft Office and 365, license servers from various vendors.)
• Desktop and equipment moves - some heavy lifting.
• Reviewing, updating in detail, and resolving all tickets assigned through the automated ticketing system from inception to resolution.
• Communicating clearly, comfortably, and politely to technical and non-technical colleagues.
• Contributing to and updating IT related documentation, training material, web pages and asset lists; maintain IT inventory.
• Occasional after hours/weekend work will be required from time to time
• Performing other related duties as required.

Qualifications
• Ability to solve various problems related to the businesses functionality and applications ran on LINUX, OS X and Windows.
• Excellent organizational and communication skills.
• Ability to take initiative and work independently.
• Ability to document your work and processes.
• Experience in the visual effects industry is a big plus.
• Familiarity with some or all of the following protocols, NFS,CIFS,LDAP,DNS,DHCP,TCP/IP,802.1x,
• Any exposure to GIT, MySQL, AD, Maya, Nuke, Adobe products, Microsoft Office and 365, vCenter is a plus.
Location
Company Profile
MR. X
Technicolor is home to the world's premiere portfolio of visual effects brands, services, and creative innovations. With locations that span the globe, and service offerings tailored to the specific creative and storytelling needs of each project, we power premium content. Our diverse family of VFX brands includes: MPC, The Mill, MR. X, Mikros MPC Advertising, and Technicolor VFX. Each studio has their own unique approach to help storytellers create out of this world experiences.